TAL Aviation and Cyprus Airways Expand their Cooperation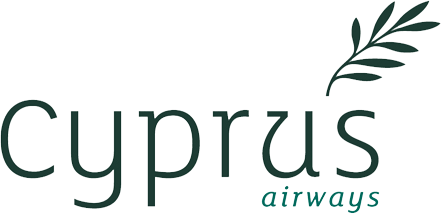 9 July, 2018
Within only a month or so of signing an agreement for the first time between the companies for representation of the airline in Switzerland, Cyprus Airways entrusts TAL Aviation to provide representation services on behalf of the airline in the additional territory of Czech Republic.
The new representation will mean that TAL Aviation, headed by Ernest Flamini will provide sales and marketing services on behalf of Cyprus Airways.
Cyprus Airways began flying to Prague at the end of May 2018 where the ceremonial water cannon salute welcomed the Airbus A319 aircraft into the Czech capital. Cyprus Airways as well as TAL Aviation looks forward to seeing more Czech tourists choosing Cyprus as their chosen holiday destination.
About Cyprus Airways
Cyprus Airways is based at Larnaca International Airport. The company's mission is to build a strong and reliable airline, offering safe and enjoyable flights to and from Cyprus. The company's long term goal is to contribute in the increase of tourism in Cyprus, while at the same time broadening the horizon for local travelers. Cyprus Airways operates a fleet of Airbus A319s.
About TAL Aviation Group
TAL Aviation is a Global Airline, Travel & Tourism Representation organization with more than 35 offices covering over 50 countries throughout Europe, Asia, the Pacific and the Americas.
TAL Aviation's core business & activity is the representation, distribution & sales of over 30 international airlines, both passenger & cargo; management of over 20 international hotel, cruise, car rental suppliers & products sold and distributed throughout its worldwide network; Official Contractor for IATA & Coordinator of ARC making more airlines and travel solutions available to the travelling public; Destination Marketing – developing marketing strategies to establish a strong presence of major tourism authorities in new locations; Digital Marketing & Promotions – offering complete digital marketing solutions and maximizing advertising & PR exposure; A-La-Carte Modular Solutions - offering both individual & multiple modular services to suit each client's needs; Market Consultancy & Business Intelligence – providing strategic market research needed before entering a market and connecting companies to business intelligence systems.