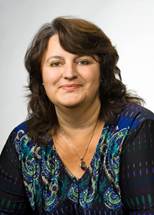 Mrs Brigitte Göttlicher
Sales Manager
Werdertorgasse 12/3/6, 1010 Vienna, Austria
Office Hours: Mon-Fri 09:00-12:30 13:30-17.00
TAL Aviation Austria is the sole representative of Aegean Airlines, Air Greenland, Chair Airlines, Beijing Capital Airlines and ASL Airlines in Austria.
The office is located in the historical part of the 1st district of Vienna. The TAL Aviation team is headed by Sales Manager Mrs Brigitte Göttlicher, who has over 20 years experience in the airline industry.
As an IATA BSP Contractor and an Airlines Reporting Corporation (ARC) Coordinator, our professional team ensures an easy way to expand airlines' distribution throughout the world with minimum investment and fees.
Our partners
Events