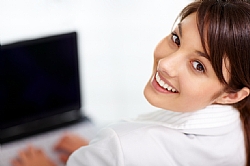 Looking for a career in the travel and aviation industry?
With TAL Aviation's expansion programme and a diverse range of career paths, we are your future!
TAL Aviation offers job opportunities, from sales & marketing, finance & accounting, administration, customer service, cargo handling, tour operations, and more… If you are interested in applying for a job with us and have the necessary experience, simply email your CV to: info@tal-aviation.com.
Important: the country & position of application should be specified in the subject line of the email.
TAL Aviation Group seeks to employ experienced:
Business Development Manager
** Applicants for this position may be based any where in Europe **
We are looking for an ambitious & energetic Business Development Manager (full time/part time) to help us expand TAL Aviation Group clientele. Responsible for the development of the Company's growth & expansion in the current international markets as well as into new countries. Developing & maintaining relationship with current & new customers : Airlines, Regional Airlines, Full Service as well as Low Cost Carriers, Tourism Boards and DMCs.
Applicant needs to be European-based. Reporting to HO Senior Management & working with the Company's Country Managers worldwide.
--------------------------------------------------------------------------------------------------------------------------
TAL Aviation Israel seeks to employ experienced:
Israel Key Account Manager Job Function: Sales / Marketing
TAL Aviation Israel is seeking an experienced and enthusiastic Key Account Manager based in Tel Aviv who will partner with and ensure the long-term success of our clients.
The successful candidate will be responsible for developing long-term relationships with a portfolio of assigned clients, connecting with key business executives and stakeholders. The candidate will also act as liaison between clients and cross-functional internal teams to ensure the timely and optimal delivery of our solutions according to clients' and superiors' requirements. Only qualified candidates meeting all the following criteria should apply attaching their CV in English.
MAIN DUTIES/RESPONSIBILITIES:
Acting as the main point of contact for any and all matters specific to our clients
Building and maintaining strong, long-lasting client relationships
Developing a trustworthy advisory relationship with key client stakeholders and executive sponsors
Ensuring the timely and optimal delivery of our solutions according to clients requirements and goals
Clearly communicating the progress of initiatives to internal and external stakeholders within agreed periods
Forecasting and tracking key account metrics
Identifying and growing opportunities within the assigned territory and collaborating with sales teams to ensure growth attainment
Assisting with high level requests or escalating issues as needed
SKILLS & EXPERIENCE REQUIRED:
Must have minimum 3 years' experience in sales with an airline or travel agency
Proven track record with references to be provided
CV in Hebrew and English
Some travel in Israel and abroad
Ability to build new and maintain existing relations with travel agents and Corporate accounts
Must be able to create and maximize campaigns designed to grow revenue and exposure for the airline represented
Capable of working with and maintaining budgets
Competence in reading and analyzing reports
Preparing presentations, email flyers for the travel trade
Full competence in "Office" (Word, PPT, Excel)
Knowledge of GDS preferably Amadeus and/or Sabre
Ensure all relevant material (fares etc) are up to date
Must be able to work independently and within a group environment
Post on social network sites for companies represented
Introduce sales campaigns to incentivize bookings
Ability to spot and capture opportunities
Keep abreast of the latest market information and conduct market research as necessary
Analyze and measure revenue performance and evaluate marketing campaigns effectiveness
Able to work fluently in Hebrew and English – oral and written.
--------------------------------------------------------------------------------------------------------------------------
TAL Aviation Israel seeks to employ experienced:
Reservations / Supervisor Job Function: Sales / Customer Services
Full time position in Tel Aviv area with previous experience in the airline industry and with good knowledge of GDS (Amadeus/Sabre). Responsible for booking, confirming reservations, ticketing, handling payments and performing a variety of other tasks for the airlines represented. Working directly over the telephone with travel agents, tour operators, corporate accounts, direct customers. References must be provided.