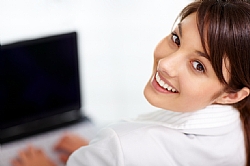 Looking for a career in the travel and aviation industry?
With TAL Aviation's expansion programme and a diverse range of career paths, we are your future!
TAL Aviation offers job opportunities, from sales & marketing, finance & accounting, administration, customer service, cargo handling, tour operations, and more…
If you are interested in applying for a job with us and have the necessary experience, simply email your CV to :
info@tal-aviation.com. Important: the country & position of application should be specified in the subject line of the email.
Current open positions:
Israel Key Account Manager Job Function – Sales / Marketing
TAL Aviation Israel is looking for a full-time Key Account Manager (residing in Tel Aviv area) to cover Israel, to represent our customers in the region. Working in close cooperation with the travel trade, press and media, tourism organisations and embassies with a single point of contact between the airlines and tourism products represented and our office staff. Responsible for developing of business and leisure sales for different airlines, preparation of marketing and business plans, developing marketing activities in cooperation with the travel trade, producing sales reports and developing pricing and benchmarks, participating at workshops, seminars and educational tours with the travel industry, supporting Reservation & Ticketing Department.
At least 3 years' experience is required plus know-how in the travel industry, knowledge of IATA and CRSs and computer literate in Microsoft Office. We are looking for a service-minded person who is self-motivated and a team player, with full command in English and Hebrew. Travelling within Israel will be required. Only candidates with the correct experience and education should apply.
India Key Account Manager Job Function – Sales / Marketing
TAL Aviation India is looking for a Key Account Manager - West India, based in Mumbai. This position is responsible for growing sales for the entire region and will be reporting directly to the Commercial Manager - India at our Corporate Office in Gurgaon. Should you be interested, do send your CV along with current salary details to info@talaviationindia.com Only those candidates with current or past airline sales experience need apply.
Israel FIT Agent Job Function – Sales / Customer Service
Our FIT department is looking for an experienced travel agent who can make and sell packages to both the travel trade and direct. Ideal candidate should have:
• Minimum 5 years' experience working as a travel agent in the same company
• Ability to communicate in Hebrew and English, other languages (French, Spanish, German a plus but not mandatory)
• Very good knowledge of Amadeus and Sabre
Israel Reservations/Ticketing Agent Job Function – Sales / Customer Services
Full time position in Tel Aviv area with previous experience in the airline industry and with good knowledge of GDS (Sabre/Amadeus). Responsible for booking, confirming reservations, ticketing, handling payments and performing a variety of other tasks for the airlines represented. Working directly over the telephone with travel agents, tour operators, corporate accounts, direct customers. References must be provided.