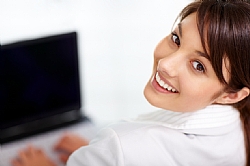 Looking for a career in the travel and aviation industry?
With TAL Aviation's expansion programme and a diverse range of career paths, we are your future!
TAL Aviation offers job opportunities, from sales & marketing, finance & accounting, administration, customer service, cargo handling, tour operations, and more…
If you are interested in applying for a job with us and have the necessary experience, simply email your CV to :
info@tal-aviation.com. Important: the country & position of application should be specified in the subject line of the email.
Current open positions:
India Key Account Manager Job Function – Sales / Marketing Service
TAL Aviation India is looking for a Key Account Manager - West India, based in Mumbai. This position is responsible for growing sales for the entire region and will be reporting directly to the Commercial Manager - India at our Corporate Office in Gurgaon. Should you be interested, do send your CV along with current salary details to info@talaviationindia.com Only those candidates with current or past airline sales experience need apply.