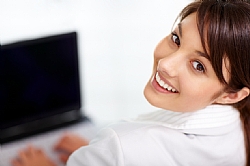 Looking for a career in the travel and aviation industry?
With TAL Aviation's expansion programme and a diverse range of career paths, we are your future!
TAL Aviation offers job opportunities, from sales & marketing, finance & accounting, administration, customer service, cargo handling, tour operations, and more…
If you are interested in applying for a job with us, simply email your CV to :
info@tal-aviation.com. Important: the country & position of application should be specified in the subject line of the email.
Current open positions:
Sweden Key Account Manager Job Function – Sales / Marketing Service
TAL Aviation is looking for a full-time Key Account Manager (residing in Stockholm area) to cover the Nordic markets to represent our customers in the region. Working in close cooperation with the travel trade, press & media, tourism organisations and embassies with a single point of contact between the airlines and tourism products represented and our office staff. Responsible for developing of business & leisure sales for different airlines and tourism products, preparation of marketing & business plans, developing marketing activities in cooperation with the travel trade, producing sales reports and developing pricing & benchmarks, participating in workshops, seminars and educational tours with the travel industry, supporting Reservation & Ticketing Department.
At least 3 years' experience is required plus know-how in the travel industry, knowledge of IATA & CRSs and computer literate in Microsoft Office. We are looking for a service-minded person who is self-motivated and a team player, fluent in Swedish and with good spoken/written knowledge in English. Travelling with Sweden and Nordic states will be required. Only candidates with the correct experience and education should apply.
Israel Reservations/Ticketing Agent Job Function - Sales / Customer Services
Full time position in Tel Aviv area with previous experience in the airline industry and with good knowledge of GDS (Sabre/Amadeus). Responsible for booking, confirming reservations, ticketing, handling payments and performing a variety of other tasks for the airlines represented. Working directly over the telephone with travel agents, tour operators, corporate accounts, direct customers. References must be provided.