ARC's Traxo Investment Brings Omnichannel Solutions to Corporate Travel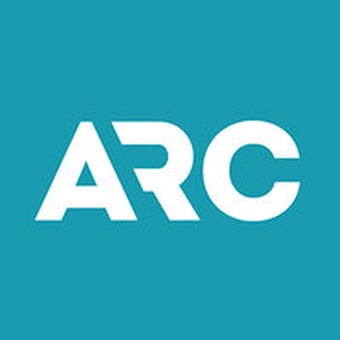 21 November, 2019
ARC announced that it has taken an equity position in Traxo, a company that helps corporate travel managers more effectively manage travelers' direct bookings. This follows its October 3 announcement of a commercial agreement with Traxo, in which ARC will facilitate payment between Traxo and participating airlines.
"ARC is dedicated to providing omnichannel retailing solutions that help airlines, travel agencies, travel management companies (TMCs) and corporations do business together," said ARC's President and CEO, Mike Premo. "Traxo provides travel managers and TMCs with much-needed visibility into the direct distribution channel, enabling them to provide better duty of care for their business travelers.
"ARC's equity position in Traxo highlights our commitment to improving corporate travel in every channel; we're confident about Traxo's continued growth and the positive impact they will have on the travel industry."
Traxo helps travel managers collect direct booking data for their corporate travelers, enabling them to better manage their travel programs and strengthen duty of care. Traxo uses two methods to collect travel reservation information, then seamlessly routes those itineraries to the corporation's duty of care provider. Travel managers can assign themselves, their TMC or another third party as the duty of care provider.
"We see Traxo as a strong investment because their solution fills a pressing need in the corporate travel space," said ARC's Executive Vice President and COO, Lauri Reishus. "Their focus on unlocking the data silos that drive inefficiencies in corporate travel management aligns seamlessly with ARC's omnichannel retailing efforts.
"With unpredictable events a part of everyday life, it's more important than ever that those responsible for employee business travel have a precise view into where their travelers are at any given time. ARC is pleased to join Traxo and offer this unique service to our airline clients to help ensure that no matter how a business traveler books their flight, their organization's duty of care provider knows their location and flight itinerary to react quickly and support them if needed."
The Problem It Solves
This service addresses a significant pain point for travel managers, who need greater transparency into direct bookings.
When travelers book through their designated corporate booking tool or TMC, travel managers have good visibility into the details of their trip. But when travelers book directly with airlines and hotels, those reservations are not visible to travel managers. This lack of information makes it challenging for travel managers to fulfill their duty-of-care responsibility and poses potential risks for the traveler.
Traxo solves this problem by collecting copies of corporate travelers' direct bookings. This information can be obtained two ways: directly from the airline for enrolled corporate customers, or in partnership with the corporation's IT department. Working with the corporation's IT department, Traxo can obtain copies of inbound reservation confirmation emails. Traxo organizes these email reservations and sends them on to the corporation's duty of care provider or TMC. Flight cancellations and changes are automatically processed, ensuring the duty of care provider always has up-to-date information about the traveler's flight plans.
ARC's extensive settlement and disbursement expertise will enable ARC-participating airlines to seamlessly connect with Traxo. United Airlines is the first participant in this solution, and Traxo expects to make it available to other airlines in early 2020.
How It Works
Airlines establish an agreement with Traxo, enabling them to offer the Traxo solution to their own corporate clients. After a corporate client enrolls for the service with their preferred airline, the itinerary and traveler details about their employees' bookings made with that airline are routed by Traxo to the appropriate travel risk management application. Flight changes and cancellations are automatically processed, ensuring the duty of care provider always has up-to-date information on the employee's flight plans.