May U.S. Travel Agency Air Ticket Sales Top $8 Billion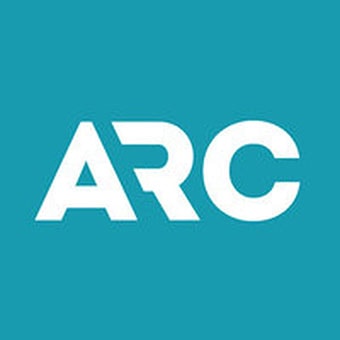 17 June, 2022
Airlines Reporting Corp. (ARC) today released data showing ARC-accredited travel agency air ticket sales totaling $8.4 billion in May 2022, a 135% year-over-year increase from May 2021.* The total marks an 8% month-over-month increase from April 2022 and the first time total monthly sales have eclipsed $8 billion since January 2020.
Month over month, May 2022 results showed:
Total sales increased 8%.
Total passenger trips increased 1%.
U.S. domestic trips decreased 1%.
International trips increased 6%.
Leisure agencies are showing particular strength heading into the summer months. Year over year, the share of leisure-focused agency tickets sold through May for travel planned between June and August increased 52% compared to the share of corporate and online ticket agency sales. U.S. leisure destinations including Orlando, FL, Denver, CO, and Maui, HI, will see a greater share of total passenger numbers during the summer months.
"Demand remains strong for air travel heading into the summer travel season," said Steve Solomon, vice president of global customers and data products at ARC. "Now that the U.S. inbound international testing requirement has been dropped, we anticipate international passenger trips to continue their upward trajectory."
International trips settled by ARC in May 2022 increased 82% year over year to 8.4 million, while U.S. domestic trips increased 28% to 14.3 million over the same period. Total passenger trips settled in May 2022 increased 43% year over year from 15.8 million to 22.8 million.
The average U.S. round-trip air travel ticket cost $628 in May 2022. EMD sales increased 145% year over year to $17,112,669. EMD transactions increased 64% to 244,702 over the same period.**
More detailed information is available on ARC's sales statistics page. Additional breakdown of corporate, leisure and online ticket sales can be found on the ARC COVID-19 data page.
Notes:
*Ticket Sales
Results are based on monthly sales data ending May 31, 2022, from 10,644 U.S. retail and corporate travel agency locations, satellite ticket printing offices and online travel agencies. Results do not include sales of tickets purchased directly from airlines.

The average ticket price (USD) is for a round-trip ticket settled through ARC for an itinerary that included only U.S. domestic travel.
Passenger trips include the total number of passengers taking a trip from one airport to another using direct or connecting flights. Newly issued trips are added, and refunded trips are deducted to provide a net view of traveling passengers.
U.S. domestic passenger trips include the total number settled through ARC where the itinerary is wholly within the U.S. International passenger trips include the total number settled through ARC where some or all the travel occurs to airports outside the U.S. or originates outside the U.S.
Total sales are equal to the total amount paid for a ticket, which includes taxes and fees.
**Electronic Miscellaneous Documents (EMD)
Includes fees for products and services such as upgraded seats, checked bags, an unaccompanied minor, pet-in-cabin, etc.