SkyUp updates summer season flight schedule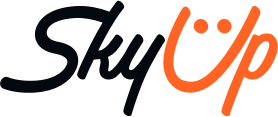 20 July, 2020
SkyUp partially optimises the summer programme, and in some destinations postpones the start of flights.
Despite our hopes for an early opening of borders and lifting of quarantine restrictions, the return to a full restoration of international flights is so far very slow.
The European Union and countries of other regions continue to apply restrictions on the entry of Ukrainians, so we are forced to optimise the previously planned flight programme. Some of the routes are completely canceled, since they were planned specifically for the summer season. Another part of the destinations, which were planned to be launched on an ongoing basis, will start later.
Routes to be excluded from summer navigation season 2020:
Kyiv — Majorca — Kyiv
Kyiv — Tenerife — Kyiv
Kyiv — Lamezia Terme — Kyiv, also flights from regions
Kyiv — Corfu — Kyiv
Kyiv — Zakynthos — Kyiv
Kyiv — Catania — Kyiv
Kyiv — Rimini — Kyiv, also flights from regions
Odesa — Yerevan — Odesa
Lviv — Batumi — Lviv
Zaporizhzhia — Batumi — Zaporizhzhia
Odesa — Batumi — Odesa
Lviv — Heraklion — Lviv
Odesa — Heraklion — Odesa
Zaporizhzhia — Heraklion — Zaporizhzhia
Zaporizhzhia — Prague — Zaporizhzhia
Kyiv — Pisa — Kyiv
Kyiv — Bari — Kyiv
Lviv — Paris (Beauvais) — Lviv
Kharkiv — Paris (Beauvais) — Kharkiv
Odesa — Tbilisi — Odesa
Kharkiv — Tbilisi — Kharkiv
Zaporizhzhia — Tel Aviv — Zaporizhzhia
Flights to Varna in Bulgaria are canceled, and only Burgas remains.
Countries where the start of flights is postponed until 15 August inclusive:
Greece
Portugal
Italy, except for flights Lviv — Naples — Lviv, scheduled for 03.08., 07.08. and 10.08.
Spain
France
Cyprus
Czech Republic
Armenia
Israel
Active summer season 2020 destinations
As a reminder, SkyUp is gradually restoring charter and regular flights within Ukraine and abroad. We fly from Kyiv to Odesa and Zapprizhzhia, from Kharkiv and Lviv to Odesa, and from Lviv to Kherson. We also operate charter flights to Egypt, Turkey, and regular flights to Albania.
From 22 July, we plan to resume regular flights to Bulgaria, namely, to Burgas. The flights will be operated once a week from Kharkiv and Lviv and three times a week from Kyiv. Tickets are available to purchase on skyup.aero.
Stay tuned for upcoming flight announcements on our website.