SpiceJet unveils the blueprint of Sustainable Aviation Fuel initiative in India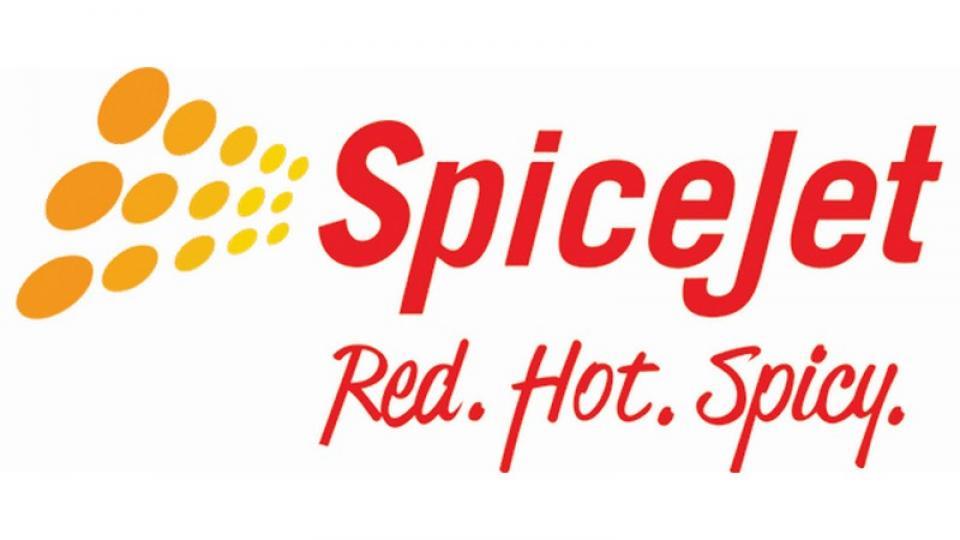 21 June, 2021
In line with its ambitious target to fly 100 million domestic passengers on Sustainable Aviation Fuel (SAF) blend by 2030, SpiceJet, under the aegis of World Economic Forum (WEF) is leading WEF's initiative of 'Clean Skies for Tomorrow' (CST); which has now manifested in formulation of a blueprint, 'Deploying Sustainable Aviation Fuels at Scale in India'. This blueprint consists of the India case study on Biofuel, Feedstock availability, Technology pathways and Policy recommendations etc.
The CST coalition, led by the WEF brings top executives and public leaders in India, across and beyond the aviation value chain under one roof to eveAddntually lead the transition to SAFs as part of a meaningful and proactive pathway for the industry to achieve carbon-neutral flying. A pioneer of sustainability in Indian aviation, SpiceJet plays an active role towards scaling up the use of SAF in India and serve on the prestigious Clean Skies for Tomorrow Steering Committee to advance the development of a SAF industry in India.
Ajay Singh, Chairman and Managing Director, SpiceJet, said, "Aviation is a key economic enabler; yet increasing access to air travel and its benefits must not come at the cost of the environment. To ensure we collectively rise to the challenge, I proudly serve on the Steering Committee of the World Economic Forum's Clean Skies for Tomorrow Coalition, working to advance the use of sustainable aviation fuels. This project and this new, seminal report are exactly what we need to speed aviation's decarbonisation."
"Last week, I had the privilege of representing the CST Coalition at a Sustainable Markets Initiative Aviation Taskforce meeting, convened by His Royal Highness, The Prince of Wales. The India blueprint was a prominent topic on the agenda, recognised as an innovative undertaking and one that also serves as a replicable model for other economies that wish to accelerate and invest into the SAF industry."
Dr. Christoph Wolff, Head of Mobility Industries and System Initiative, Member of the Executive Committee, WEF said, "Decarbonizing India's aviation sector is possible through urgent and sustained action by both private and public sectors. To accelerate the process, the WEF's Clean Skies for Tomorrow India Coalition, together with McKinsey & Company, developed a detailed blueprint outlining how to significantly increase use of sustainable aviation fuels in India. This report is an important first step in achieving our collective goal of flying 100 million passengers in India on sustainable aviation fuel by 2030."
Taking the lead of the initiative, last year in April 2020, SpiceJet initiated a weekly virtual call with the WEF to strengthen the consortium by engaging with different organizations and by identifying the technology routes, policy framework, supply chain, etc. Taking encouragement from Ajay Singh's target announcement of 100 million domestic passengers by 2030 at UN's Sustainable Development Goals Climate Summit held on September 23, 2019 at New York, WEF took it up as the principal target.
The contours of the blueprint document were shared with the Hon. Minster of Petroleum & Natural Gas, Shri Dharmendra Pradhan in December '20 wherein important aspects like bringing Bio-Jet fuel under GST (@ 5%) and a Viability Gap Funding towards CAPEX for industry plants and to airlines for sustainable use of SAF were discussed. Subsequently in April '21, the Hon. Minister formally released the blueprint and kindly consented to setup a taskforce under the direction of Secretary, Ministry of Petroleum and Natural Gas, to expedite this critical agenda and ensure sustained engagement.
Additionally, the SAF initiative is estimated to contribute significantly towards a host of socio-economic benefits that will strengthen India's positioning as a technological hub whilst promoting economic growth and self-reliance. With the annual SAF production projected to rise to 360,000 tons by 2030 to fuel flights carrying 100 million passengers, the creation of a new SAF industry is expected to generate a combined GDP equivalent of approx. US $ 2.8 billion. It will also help in creating approx. 120,000 new green jobs, reduce GHG emissions by up to 78%, whilst contributing substantially towards other health benefits.
SpiceJet has always been at the forefront in pioneering practices committed to sustainability, with the objective of decarbonising the Indian aviation industry. The airline successfully used SAF on a demo flight from Dehradun to Delhi in August 2018.
SpiceJet operated India's first TaxiBot for towing an aircraft to the runway at T2, IGI Airport, Delhi. TaxiBot is a semi-robotic towing tractor that helps save up to 85% of fuel consumed during taxiing besides substantial reduction in CO2 emissions and noise levels. Similar benefits to accrue with the tie-up with WheelTug Plc for reserving 400 production slots for the state-of-the-art electric taxi system; and in February '20, SpiceJet introduced two electric tarmac coaches at the Chennai International Airport.
Other green initiatives of the airline include plantation drives, solar power projects, distribution of seed cards, Clean Ganga Fund, installing roof top solar panels in Majuli to provide the whole village with clean power, among many others. The airline has also initiated new in-flight food packaging by reducing single-use plastic and therefore promoting a culture of recycling, making them extremely environment friendly.
Our Hon. PM Sh. Narendra Modi, recently reminded us at the World Sustainable Development Summit 2021 that the ideals of Bahujan hitay, Bahujan sukhay (the well-being and happiness of the maximum number of people) cannot be achieved unless the development process is inclusive and sustainable. The COVID-19 pandemic has only further highlighted the importance of environmental and economic preservation, and if the environmental footprint of aviation is to be reduced as it grows, a move towards SAF is imminent.
WEF report can be accessed on below link: https://www.weforum.org/reports/deploying-sustainable-aviation-fuels-at-scale-in-india-a-clean-skies-for-tomorrow-publication