TAP'S new Economy Class Medium-Haul menus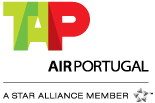 17 October, 2018
TAP cabin crews present the new menus the company is to offer its passengers from 28 October at Lisbon's Campo de Ourique market. These are the new in-flight meals, created for economy class passengers on medium-haul TAP flights.

The company continues to take the image of Portugal in its aircraft, and now even more flavours from our country. There are more than 30 meal combinations providing complete, varied, fresh and more Portuguese choices, enhancing the mission to promote Portugal to the world. Every month on our medium-haul flights, we carry more than 315,000 typical Portuguese pastries, more than 195,000 Portuguese apples and around half-a-million Portuguese cheeses.

These new meals, which were created following a survey of clients and cabin crew, were also assessed by company employees to improve the passenger flight experience with the offer of fresh, healthy products.

Maintaining its commitment to promoting the best Portugal has to offer, TAP is making a point of providing in-flight meals produced in Portugal. The company's commitment to Portugal has always been firm, but now TAP is promoting this quality in a number of ways, such as through the company's list of exclusively Portuguese wines.
Now TAP wants to offer this experience to its economy class medium-haul passengers. Working with nutritionists we have prepared new economy class menus adapted to the flight time and duration, offering more complete and even tastier meals.

On shorter flights, such as the Ponte Aérea and Madrid routes, breakfast consists of croissants, bean and grain cakes, carrot cake and the iconic pastel de nata. On afternoon flights, passengers will be served Portuguese cheeses and, in the summer, ice cream.

On medium-haul flights, including to Madeira, the Azores, North Africa and the rest of Spain, passengers are to be offered a breakfast combination that includes fruit and vegetables, nuts, cereal bars, Portuguese cheeses, different types of breadsticks or Portuguese sandwiches and pastries. In the afternoon, passengers will be offered wraps with various fillings and cheese.

On longer European flights, such as to London, Milan, Vienna and Amsterdam, breakfast includes a range of sandwiches on malt or multigrain bread, with a selection of cheeses, sliced poultry meat and more, all accompanied with a delicious traditional pastry. The afternoon service includes six different chicken or tuna wraps, with tomato or spinach sauce with mushroom, egg, aubergine or cheese fillings.

As well as being delicious, these new meals also allow more efficient use of space on the flight, helping to reduce fuel consumption and CO2 emissions. Concern for the environment is also evident in the use of recyclable and more environmentally-friendly materials. More than 20 million drink stirrers that used to be made of plastic are now made of wood. The more than 40,000 glasses used in-flight each year will now be made of recyclable material.