UIA Launches Partner Flights in Latvia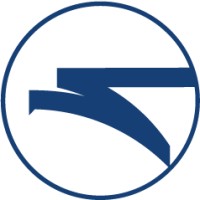 3 May, 2022
Ukraine International Airlines has reached an agreement on wet leasing of medium-haul Boeing 737-900 aircraft to the Latvian carrier airBaltic. From May 1, the aircraft and crews of the Ukrainian airline will be based at Riga Airport to serve the partner network of flights.
The UIA aircraft will provide connection to a number of European airBaltic destinations. In particular, the plane is booked for flights to Berlin, Madrid, Brussels, Oslo, Copenhagen and others. 4 crews of the Ukrainian carrier (28 people in total) will be involved in the operational work of the UIA aircraft on the partners' routes. The aircraft will operate flights with the UIA corporate color and livery preserved, as well as the crews - they will work in the original uniform of their own company. According to the terms of the contract, a service representative of the Latvian carrier will be present on each UIA flight on airBaltic routes.
"We are sincerely glad that our European partners are helping both the Ukrainian state and business with a clear, absolutely transparent support for Ukraine. This is especially true against the backdrop of the recent decision by UIA Compliance not to wet-lease its aircraft to operators that continue to fly to Russia. This narrow down the scope of opportunities, but it is fully consistent with our morality," said Evheniy Dykhne, CEO of UIA.
The deadline for the operation of the UIA aircraft in the airBaltic fleet is currently being specified by partners. Maintenance of the Boeing 737-900 as part of the airBaltic fleet will be carried out by UIA foreign contractors. The Ukrainian airline, as a long-term IOSA certified operator, will ensure operation in accordance with all international operational safety standards.