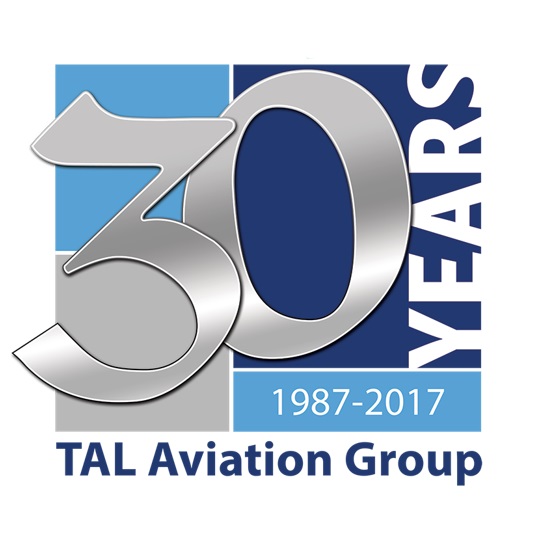 2017 Is A Big Year For TAL Aviation!
Celebrating Our 30th Anniversary
... and we are very proud to introduce our special anniversary logo for our 30 year celebrations.
Since our founding in 1987, TAL Aviation, our people and our brand have become very familiar throughout the air, travel & tourism industries and TAL Aviation has assisted in providing numerous types of travel services and travel solutions to millions of travelers from every walk of life and from every corner of the world.
All this began as a dream of Gideon Thaler, TAL Aviation's President & CEO, over 3 decades ago. The hard work and dedication of our professionals has brought TAL Aviation to where it stands today. More than 35 offices covering over 50 countries throughout Europe, Asia, the Pacific and the Americas, serving more than 50 business clients, including airlines, tourism boards, hotel chains and DMCs.
What has been TAL Aviation's secret to success? Our core values: transparency, quality, innovation, set by our employees and partners.
Join Our Celebrations - Plant A Tree!
As part of our celebrations, we are donating and planting trees on behalf of our staff, clients and customers. Already over 5,000 readers have expressed their interest in our campaign. Join in too and celebrate with us and make an important contribution to the Earth! Click here to find out more and scroll down the page to view recent shots of one of our planting days in India.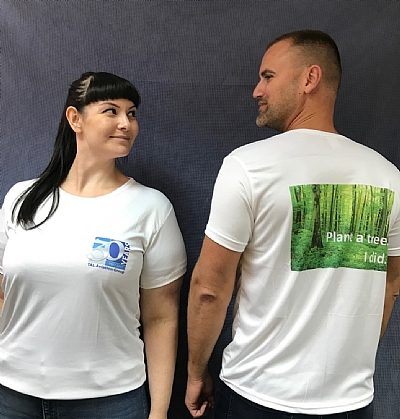 Launching Our 30th Anniversary Logo
TAL Aviation has adapted itself to the changing times, not only in the services it provides but also in the way it looks.
Although the emblematic dark blue positive/negative squares (representing two elements of life – air and sea plus integrity and knowledge) are the basis of the TAL Aviation brand and look, we have over the years developed our look to add lighter blues complemented by greys to portray understanding and tranquility.
Thought has also been put into how we would like to present our celebratory 30 year logo, the main concepts of which you can find below.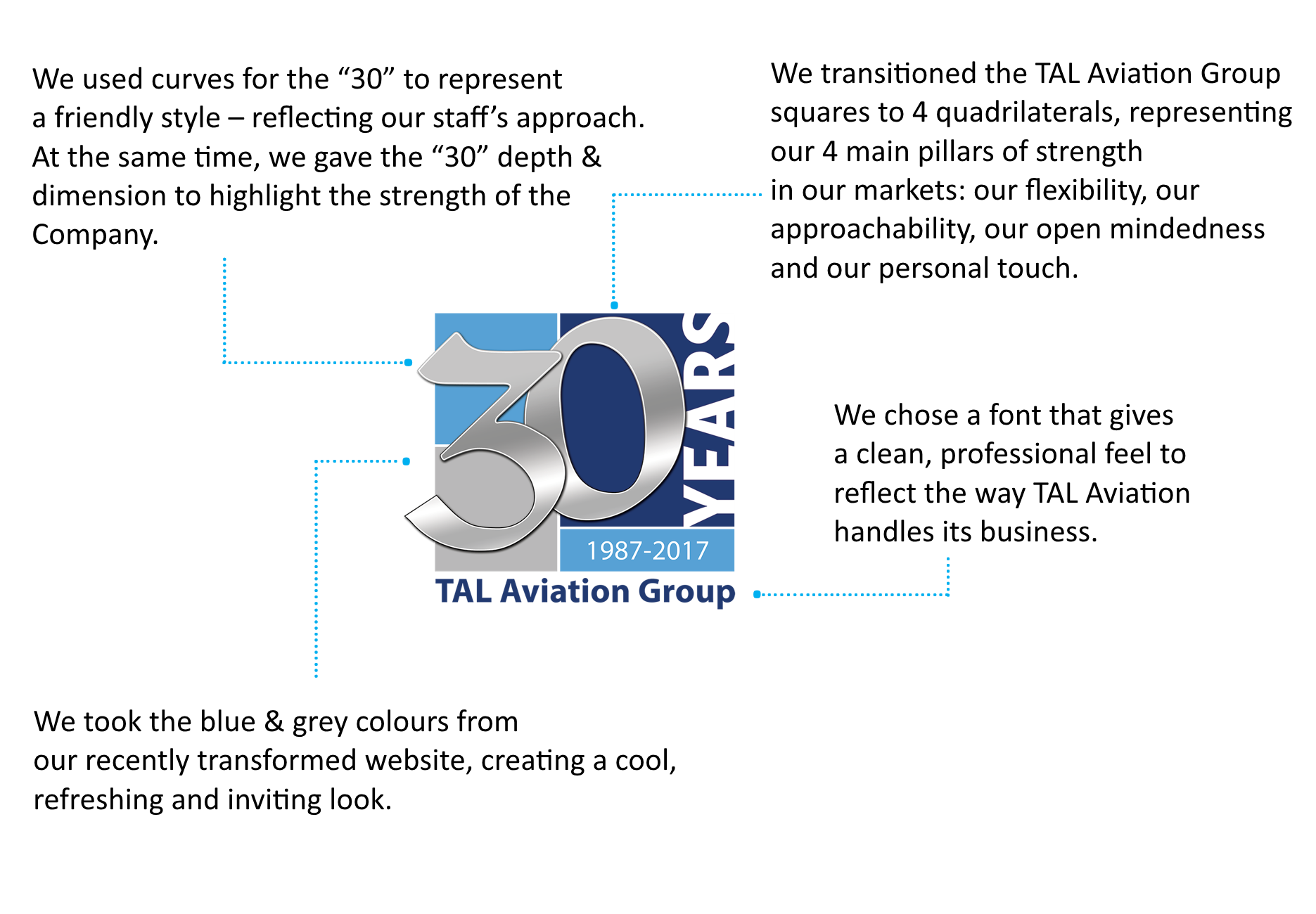 We are excited about moving into a new decade and looking forward to continuing successful partnerships with our business clients and together, providing the best service to the travelling public!
Want To Learn More About Us?
Check out the links below which will guide you in learning more about TAL Aviation …
* What we do and offer ? Learn about our services
* We are global : Meet our global teams
* Contact us to learn how TAL Aviation can help your business grow
TAL Aviation Planting Tree Campaign In India