Aeromexico Reports July 2018 Traffic Results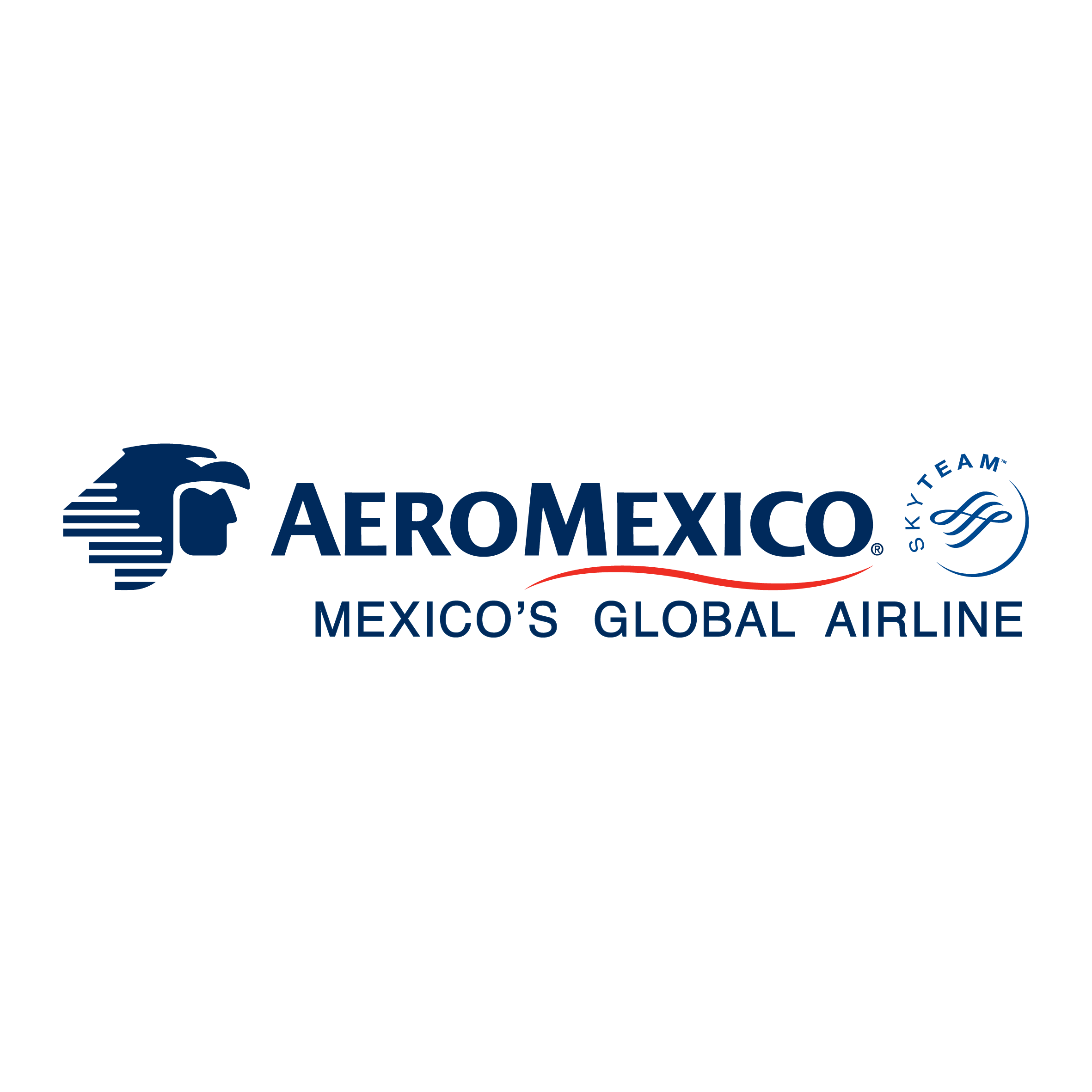 13 August, 2018
Grupo Aeromexico S.A.B. de C.V. ("Aeromexico") (BMV: AEROMEX) today reported July 2018 operational results.
* Grupo Aeromexico transported a record 2 million 86 thousand passengers in July; a 6.5% yearon-year increase.International passenger numbers increased by 5.7%, while domestic passenger numbers increased by 7.1%.
* Demand, measured in Revenue Passenger Kilometers (RPKs), increased by 6.3%, year-on-year. Aeromexico's capacity, measured in Available Seat Kilometers (ASKs), increased by 5.9% yearon-year.
* Aeromexico's July load factor was 88.3%%, an increase of 0.3 p.p. compared to July 2017.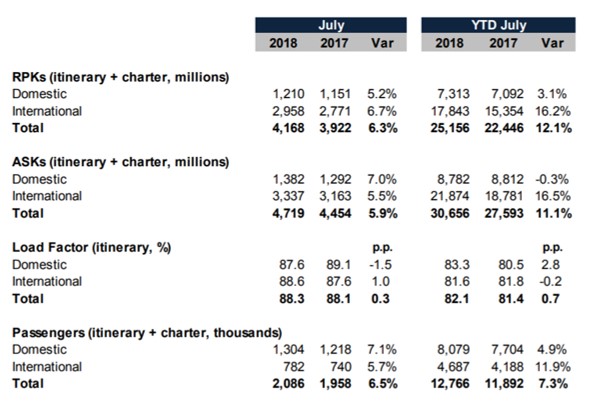 Figures may not sum to total due to rounding.

The information included within this report has not been audited and does not provide information on the Company's future performance. Aeromexico's future performance depends on many factors and it cannot be inferred that any period's performance or its year-over-year comparison will be an indicator of similar future performance.
Glossary:
● "RPKs" Revenue Passenger Kilometers represent one revenue-passenger transported one kilometer. This includes itinerary and charter flights. The total RPKs equals the number of revenue-passengers transported multiplied by the total distance flown.
● "ASKs" Available Seat Kilometers represent the number of available seats multiplied by the distance flown. This metric is an indicator of the airline's capacity. It equals one seat offered for one kilometer, whether or not the seat is used.
● "Load Factor" equals the number of passengers transported as a percentage of the number of seats offered. It is a measure of the airline's capacity utilization. This metric takes into account the total passengers transported and total seats available in itinerary flights only.
● "Passengers" refers to the total number of passengers transported by the airline.