Air Tahiti Nui Wins the Best Airline Design Award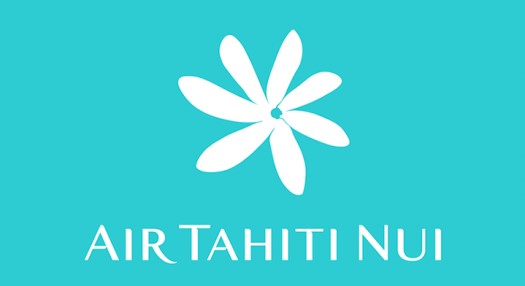 8 December, 2021
During The DesignAir Awards 2021, Air Tahiti Nui won in the category "Best Airline Design - Oceania Region". After being voted " Best New Livery" in 2018, the Tahitian Dreamliner has once again established itself among the most prestigious international airlines for the quality of its aesthetics and ethnic visual identity of the company.
TheDesignAir recognizes each year the best airlines in terms of design and brand image. Aircraft, cabins, uniforms, and equipment are carefully reviewed by the jury, made up of aviation experts, frequent flyers and TheDesignAir team. Air Tahiti Nui was nominated this year by this panel to compete in a contest open to the public.
The choice of the leading esteemed jury panel and the choice of the passengers was decisive for this award which once again salutes Air Tahiti Nui for its qualities in the Oceania region.
Its Boeing 787-9 aircraft are recognizable by their shades of blue with the Polynesian lagoon colors, the Tiare Tahiti flower, icon of the islands, and symbol of the airline. This fleet "tattooed" with Polynesian pattern pay tribute to the culture and beauty of its Pacific islands, from its livery to the interior of the cabins. The Tahitian Dreamliner is a real sensory immersion in the heart of this tropical paradise.
The four Boeing Dreamliners that make up the company's fleet replaced the old aircraft three years ago. A complete renewal of the fleet and an overhaul of Air Tahiti Nui's visual identity which will therefore have not gone unnoticed!
"It's with great pride, TheDesignAir awards Air Tahiti Nui with Design Airline of the Year, Oceania 2021. Air Tahiti Nui has continued to be a design ambassador for the region, with its incredible award-winning livery, brand new uniforms and delightful soft touches that brings the rich cultural roots of the Pacific islands onboard. Air Tahiti Nui has carefully created a brand that works across all touchpoints, creating a memorable passenger experience," says Jonny Clark, Founder of TheDesignAir.