Air Transat adds AEGEAN Airlines to its virtual interlining platform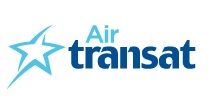 21 July, 2022
Air Transat, named World's Best Leisure Airline in 2021 by Skytrax, is proud to announce that it is enhancing its exclusive virtual interlining service with the addition of AEGEAN, Greece's largest airline, to its innovative connectair by Air Transat platform. This now means travellers can combine Air Transat and AEGEAN flights, making it easy for them to fly to or from 53 destinations in Europe and the Middle East, including Heraklion, Larnaca, Cairo, Mykonos, Thessaloniki and Tel Aviv.
"We are proud to be adding AEGEAN to our virtual interlining service and enhancing our air travel offering with some 50 very attractive destinations, the majority of which are in the Mediterranean Basin," says Michèle Barre, Vice-President, Network, Revenue Management and Pricing, at Air Transat. "This collaboration not only improves connectivity between Canada and two high-demand markets – Europe and the Middle East – but also simplifies the travel experience for our customers. We carefully select our partners to ensure that they share our values and commitment to excellence, and AEGEAN is no exception."
This addition brings the total number of partners accessible through the connectair by Air Transat platform to nine and the number of additional destinations available in Europe, North Africa, the Middle East, Central and South America, and Canada to more than 300.
Connections are available through the search engine on airtransat.com and through some flight aggregators. The booking also includes an assistance service in case of flight delay or cancellation, ensuring that travellers arrive at their destination as quickly as possible.
To learn more about connectair by Air Transat, travellers are invited to visit airtransat.com or watch this short video.