Air Transat donates more than 44,000 masks and 301,000 gloves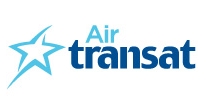 2 April, 2020
Air Transat is proud to donate more than 44,000 masks and 301,000 gloves to the Quebec Ministry of Health and Social Services to support the fight against the COVID-19 pandemic.
Following the temporary suspension of its flights on April 1, Air Transat today handed over all of the medical equipment at its disposal, which had, up until now, been dedicated to protecting its crews. This included:
7,260 N95 masks
36,800 surgical masks
301,000 gloves
"Now that our repatriation operations are over, it seemed only natural to donate our unused protective equipment to those who need it most, namely those in the health services," says Jean-François Lemay, President and Chief Executive Officer of Air Transat. "It's thanks to everyone's contributions that we will overcome this terrible crisis."