Air Transat opens direct route from Quebec City to London, England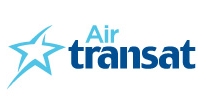 13 May, 2022
Air Transat, named World's Best Leisure Airline of 2021 at the Skytrax World Airline Awards, is proud to have operated last night its very first flight between Quebec City and London (TS492). This exclusive service will be offered weekly, on Wednesdays from Quebec City and Thursdays from London-Gatwick, until late September.
"With this new flight to London, Air Transat becomes the only carrier to offer our loyal travellers in the Quebec City area a second direct connection to Europe, after Paris, making it easier than ever for them to plan their vacations. At the same time, we are delighted to introduce British travellers to majestic Quebec City, the region's outstanding national parks and our gourmet culture," said Joseph Adamo, Chief Sales and Marketing Officer, Transat. "We are the first carrier to fly internationally out of Quebec City's Jean Lesage International Airport (YQB), where we have been operating flights since our inception nearly 35 years ago."
Air Transat passengers will fly on board the new-generation Airbus A321neoLR, which is 15% more fuel efficient, 50% less noisy and lowers emissions of the greenhouse gas NOx by half compared to previous-generation aircraft. In addition, its modern cabin provides more personal space and larger individual entertainment screens in both Economy and Club Class.
"The people of the Greater Québec City area have been calling for access to more European destinations. By offering a second direct route to Europe, in addition to Paris, Air Transat is answering that call. As Air Transat chooses to invest in our market, we now hope that passengers will come back throughout the summer, proving to the airline that they were right to put their trust in us."
Stéphane Poirier, President and CEO of Québec City Jean Lesage International Airport (YQB)
"This new route is excellent news for the tourism industry in and around Québec City. The United Kingdom is a major market, and British tourists arriving right in Québec's capital will lead to further economic and tourism benefits. I am very pleased that the $2 million invested in YQB has helped establish this new route, and we are continuing to work with our partners to attract even more tourists and convention-goers to Québec."
Caroline Proulx, Minister of Tourism and Minister responsible for the Lanaudière and Bas-Saint-Laurent regions
"Destination Québec cité, along with tourism companies in the Québec City area, is honoured that Air Transat is once again counting on our region to enhance its service for the European market. The United Kingdom represents an incredible opportunity to appeal to a new pool of visitors, but also to promote our destination to European travel agencies and international media. Once again, we would like to thank Air Transat and the management of Québec City Jean Lesage International Airport for making this partnership a reality, benefiting all of Eastern Québec."
Robert Mercure, Director of Destination Québec cité
"It is terrific to see this new service from Quebec City to London Gatwick, providing a timely boost to travel as we welcome Canadian visitors back to Britain. 2022 is an incredibly exciting year for UK tourism - offering visitors once-in-a-lifetime experiences that they can only have in the UK, including HM The Queen's Platinum Jubilee celebrations, Unboxed, the UK-wide celebration of creativity and innovation with 10 free spectacular projects running through October, and the Birmingham 2022 Commonwealth Games this summer."
Paul Gauger, Senior Vice President Americas VisitBritain