Air Transat resumes direct flights to France's regions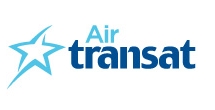 10 April, 2022
Air Transat, named World's Best Leisure Airline, is proud to announce the gradual resumption of its operations to France's regions, starting today with the departure of its first direct flight from Montreal to Marseille. From Brittany to Provence, Aquitaine and Auvergne, six destinations will be available once more to Quebec travellers in the coming weeks. Finally, in addition to gradually increasing flight frequency between Montreal and the City of Light, the airline will soon be relaunching its service to Paris from Toronto and Quebec City.
"We are very pleased to resume our flights to France's regions. These routes—most of which we operate exclusively—have been an integral part of our flight program for many years," said Joseph Adamo, Chief Sales and Marketing Officer, Transat.
He added: "The ties between Canada and France are very valuable and as our global recovery picks up speed, we look forward to meeting the significant latent demand. We know that whether travellers are going on vacation or catching up with loved ones, they really appreciate the ease of flying direct to their final destination, especially on our new-generation aircraft."
Non-stop service to

France
From Montreal, Air Transat will gradually start flying back to Bordeaux, Lyon, Marseille, Nantes, Nice and Toulouse by early May. This enhanced flight program to the regions of France is, of course, in addition to the usual daily Paris service from Montreal, which will reach up to 14 flights per week in May.
The company will also resume its direct service to Paris from Toronto on May 3 and from Quebec City on April 10.
At the height of the summer season, a total of 43 weekly flights to France will be operated from Montreal, Quebec City and Toronto.
| | | | |
| --- | --- | --- | --- |
| Departure city | Destination | Start date | No. of direct weekly flights* |
| Montreal | Bordeaux | May 2 | 4 |
| Montreal | Lyon | April 25 | 4 |
| Montreal | Marseille | April 8 | 5 |
| Montreal | Nantes | May 2 | 3 |
| Montreal | Nice | May 3 | 2 |
| Montreal | Paris | Year-round | 14 |
| Montreal | Toulouse | May 1 | 4 |
| Quebec City | Paris | April 10 | 3 |
| Toronto | Paris | May 3 | 4 |
| | |
| --- | --- |
| * | At the height of summer season. |
Flexibility for travellers
For a limited time, customers booking flights on Eco Budget, Eco Standard or Club Standard fares will benefit from additional flexibility. They can change their travel dates and/or destination at no cost up to 24 hours before departure and simply pay the fare difference, if any.
Customers looking for maximum flexibility can opt for Eco Flex and Club Flex fares, which will allow them to make changes to their booking free of charge and obtain a refund in case of cancellation, regardless of the circumstances.