Audiobooks available on flights during Summer Season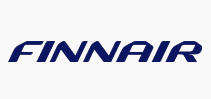 15 May, 2019
Finnair expands its inflight entertainment offering for the summer season May-August.
You can now enjoy audiobooks on all our Airbus flights with Internet connection within Europe and to/from intercontinental destinations.
You can access the audiobooks free of charge via Nordic Sky Portal at www.nordic-sky.finnair.com. Nordic Sky is a complimentary portal that you can access on board with your own device.
Our audiobook selection of 20 pieces includes fiction books from Storytell and nonfiction summaries from Blinkist. There are also children's books available. The selection is in English, Finnish and Swedish.