Bangkok Airways Awarded Superbrands Thailand 2018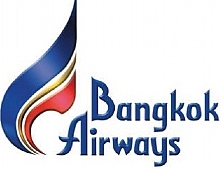 18 April, 2019
Recently, Bangkok Airways Public Company Limited represented by Mr. Puttipong Prasartthong-Osoth, President, received the Superbrands Thailand 2018 Award from Mr. Preecha Kaenprom, Country Director, Superbrands Thailand. The award presentation ceremony was held at Bangkok Airways Headquarter.
Puttipong Prasarttong-Osoth, President of Bangkok Airways commented "We are much honored to be included in the 2018's Superbrands Thailand. For over 50 years, Bangkok Airways has operated with dedication and commitment to make every flight a perfect journey for our passenger. With our high quality services and our attempt to enhance the quality of our brand value have made us one of the most recognized brands in Asia. This award is an affirmation of our service to provide the highest standard as well as to uplift our brand positioning to underline our slogan as ASIA'S BOUTIQUE AIRLINE".
The Superbrands Thailand award is a distinguished accolade bestowed upon organizations that have established strongest brands in the country. The Award was voted by consumers throughout Thailand, marketeers and journalists and a final vote was made by Superbrands council of judges from a list of over 500 leading organizations in Thailand.