Bangkok Airways Receives the highest safety rating (7 stars)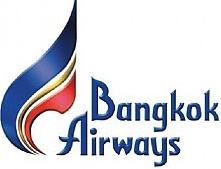 25 February, 2022
Recently, Bangkok Airways Public Company Limited has been rated with a seven-star rating, which is the highest ranking in the airline safety category by Airlinesratings.com.
Mr. Puttipong Prasarttong-Osoth, President of Bangkok Airways PLC. commented that; "On behalf of the management and all of our hardworking staff, I feel honored that our airline has been rated as one of the safest airlines by receiving the highest seven-star ranking from AirlineRatings.com. To have this highly reputable international airline safety and product review website, show our results with seven stars, despite all the struggles that we, in the aviation industry have endured in confronting the pandemic over the past couple of years, is truly gratifying. However, we will never let down our guard as we continue developing the quality of our products and services as well as striving for the highest safety and hygiene standards for our customer's utmost satisfaction."
AirlineRatings.com is an international airline safety and product review website that provides information about air travel, airline safety, airline products and COVID-19 safety. The safety rating  is based on a comprehensive analysis of crash and pilot related serious incident data, combined with audits from the world's aviation governing body, the International Civil Aviation Organization (ICAO) and the International Air Transport Association (IATA).