Bangkok Airways to reopen its passenger lounges at Suvarnabhumi Airport and Samui Airport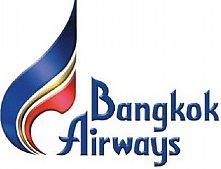 20 July, 2020
Starting from 1 August 2020, Bangkok Airways Public Company Limited will reopen its passenger lounges at Suvarnabhumi Airport and Samui Airport to facilitate passengers. Other passenger lounges at other airports are still temporarily closed until further notice.
The Boutique Lounge and Blue Ribbon Club Lounge at Suvarnabhumi Airport will both be available during between 06.00hrs - 16.00hrs while the Courtesy Corner and Blue Ribbon Club Lounge at Samui Airport will be available during 08.00hrs - 18.00hrs.
The airline has established standard measures in order to maintain cleanliness and provide the utmost safety and hygiene in the lounges. The lounges are being disinfected by experts at every touch point and inspected by the international communicable disease control officers of Suvarnabhumi Airport before reopening the lounges. Passengers can travel with confidence.
The guidelines and service procedures for passengers, when visiting the lounges and the Courtesy Corner, please click.