Bangkok Airways Wins Thailand Best Employer Brand Awards 2020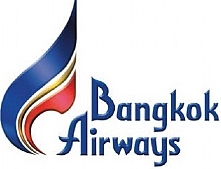 22 January, 2020
Recently Bangkok Airways Public Company Limited by Mr. Puttipong Prasarttong-Osoth, President, received the Thailand Best Employer Brand Awards 2020 (Airline & Aviation) from the World HRD Congress.
Mr. Puttipong Prasarttong-Osoth, President of Bangkok Airways commented that, "We are honored to be recognized and given this prestigious award. At Bangkok Airways, we strive to support and develop each and every individual employee to be the best at what they do. We also encourage our employees to be ready for changes, especially when there is such high competition in the aviation industry today. Moreover, the company also supports our people in learning and excelling with our various services to deliver the highest service quality to our passengers."
Bangkok Airways was awarded this honour based on its translating and combining the company vision with action in HR strategy, to cultivate competencies for the future and enable the entire organization to be "future-ready" with employee benefits & employee engagement, while always giving equal opportunities to women leaders.