Cathay Pacific group releases combined traffic figures for July 2018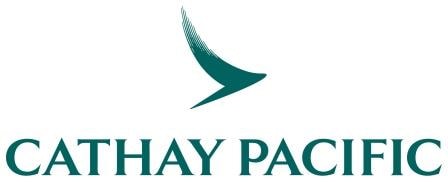 20 August, 2018
Cathay Pacific and Cathay Dragon carried a total of 3,152,973 passengers last month – an increase of 1.1% compared to July 2017. The passenger load factor eased slightly to 86.7%, while capacity, measured in available seat kilometres (ASKs), increased by 2.8%. In the first seven months of 2018, the number of passenger carried grew by 1.8% while capacity increased by 3.1%.
The two airlines carried 184,935 tonnes of cargo and mail last month, an increase of 2.9% compared to the same month last year. The cargo and mail load factor rose by 1.6 percentage points to 70.3%. Capacity, measured in available freight tonne kilometres (AFTKs), was down by 0.3% while cargo and mail revenue freight tonne kilometres (RFTKs) increased by 2.1%. In the first seven months of 2018, the tonnage rose by 6.8% against a 3.4% increase in capacity and a 6.4% increase in RFTKs.
Cathay Pacific Director Commercial and Cargo Ronald Lam said: "Although July is traditionally one of the slower months in terms of business travel, we observed strong demand for our premium cabins during the period. There were also improved yields in the economy cabin, particularly on short haul routes. Traffic on our European routes remained particularly strong, with our new flights flights to Brussels, Dublin and Copenhagen continuing to build up momentum during the summer peak.
"Meanwhile, our cargo business continues to be steady, with tonnage in July recording year-on-year growth from a high base. Transshipment volumes increased, in particular from Japan, Southeast and America, while the load factor and yield maintained a high level. We continue to closely monitor the external factors that have the potential to impact global trade."
Airlines Combined TRAFFIC

JUL

2018

% change

v JUL17

Cumulative

JUL 2018

%

change

v YTD17

RPK (000)

- Mainland China

842,157

-0.5%

5,431,749

2.6%

- North East Asia

1,390,486

0.7%

9,333,192

1.4%

- South East Asia

1,563,909

0.8%

10,461,016

1.2%

- India, Middle East, Pakistan & Sri Lanka

603,703

0.2%

4,092,992

-1.3%

- South West Pacific & South Africa

1,419,184

-0.1%

10,058,098

0.6%

- North America

3,282,499

1.3%

20,479,904

1.2%

- Europe

2,743,153

9.9%

15,798,054

8.5%

RPK Total (000)

11,845,091

2.7%

75,655,005

2.5%

Passengers carried

3,152,973

1.1%

20,637,677

1.8%

RFTK Total (000)

1,051,350

2.1%

6,882,025

6.4%

Cargo and mail carried (000kg)

184,935

2.9%

1,223,186

6.8%

Number of flights

7,059

1.3%

47,503

2.2%
Airlines Combined CAPACITY

JUL

2018

% change

v JUL17

Cumulative

JUL 2018

%

change

v YTD17

ASK (000)

- Mainland China

1,005,077

1.7%

6,904,851

0.8%

- North East Asia

1,745,338

5.5%

11,434,022

2.6%

- South East Asia

1,877,382

3.1%

12,619,244

3.0%

- India, Middle East, Pakistan & Sri Lanka

695,051

0.0%

4,979,022

0.9%

- South West Pacific & South Africa

1,751,287

3.7%

12,272,473

4.4%

- North America

3,611,401

-3.8%

23,102,911

-1.9%

- Europe

2,979,569

11.0%

18,122,963

11.6%

ASK Total (000)

13,665,105

2.8%

89,435,486

3.1%

Passenger load factor

86.7%

-0.1pt

84.6%

-0.5pt

AFTK Total (000)

1,496,162

-0.3%

10,038,559

3.4%

Cargo and mail load factor

70.3%

1.6pt

68.6%

2.0pt

ATK (000)

2,795,251

1.1%

18,542,101

3.3%