Change in travel plans?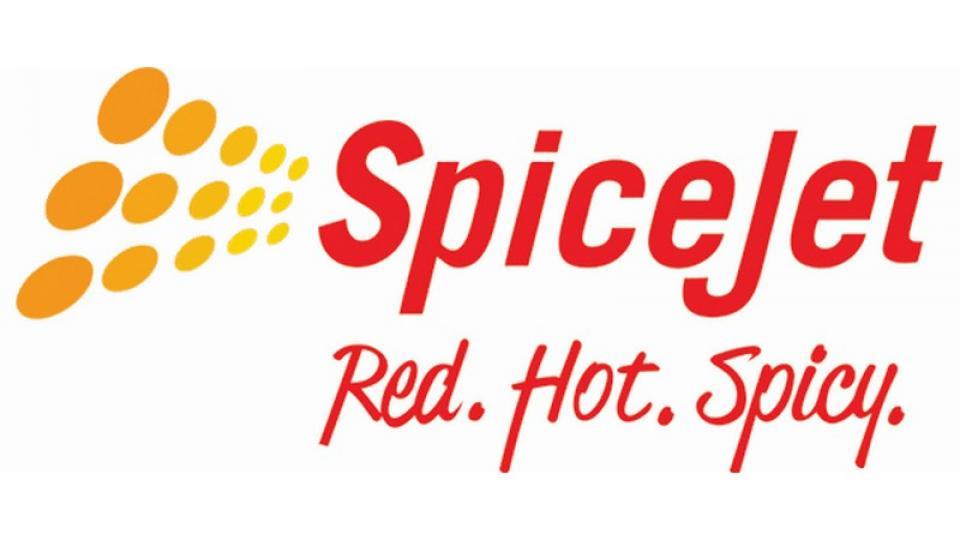 14 September, 2020
Allows passengers to cancel flight bookings up to 24 hours before departure & reimburse cancellation charges in full
Ever experienced last minute change in your travel plans due to an important business meeting, medical emergency or any other personal reason? Well, your airline ticket will now be the last thing to worry about when you get stuck in such a situation.
SpiceJet, your favourite airline has now got you covered in case you choose to cancel your tickets last minute!
SpiceJet's new Zero Cancellation service allows passengers to cancel tickets and claim full reimbursement of the cancellation charges without any hassle. The product aims to offer significant flexibility and cost savings for all our passengers in these unprecedented times. The airline has collaborated with Liberty General Insurance (LGI) for this unique service which is applicable across the airline's domestic network.
Customers opting for this insurance can easily get the cancellation charges reimbursed in case they are unable to fly for any unavoidable circumstances. Available on SpiceJet's website and mobile site, one can easily avail the offering by paying an additional fee and adding the insurance cover while booking the flight ticket. Upon making the payment and successfully booking the flight, customers will be provided with the policy certificate by LGI.

With Zero Cancellation insurance, passengers can claim a full cancellation fee reimbursement for a flight booking made in advance not beyond 90 days. The sum insured in the event of a ticket cancellation is Rs. 5000/-. The premium for a single passenger on a single flight booking will vary anywhere between INR 399/- for bookings made in advance of a minimum of 7 days to INR 643/- for a maximum of 30-90 days.
Shilpa Bhatia, Chief Commercial Officer, SpiceJet, said, "Most leisure travellers tend to book in advance for their much awaited holidays to get the best fare deals. However, last minute cancellations due to an emergency is the biggest worry faced by most passengers. Now, SpiceJet with its unique Zero Cancellation service takes away that worry and allows passengers to book freely, in advance or closer to the date of travel without any fear of cancellations charges. SpiceJet's Zero Cancellation service comes at a nominal cost and aims to ensure peace of mind for our passengers. With our Zero Cancellation service, we want to ensure not just the safest but a complete worry-free travel experience for our customers."
Speaking on the development, Roopam Asthana, CEO & Whole Time Director, Liberty General Insurance said, "Through our partnership with SpiceJet we expect increased penetration of insurance by leveraging their platform. We plan to reach out to consumers with a relevant travel insurance solution when they book through SpiceJet's website or mobile platforms. This product will offer peace of mind, flexibility and cost savings to SpiceJet passengers in these unprecedented times."
Customers can cancel their booking through usual process up to 24 hours before scheduled departure for claim to be admissible. Cancellation fee as applicable will be charged upon cancellation of flight but will be refunded by placing a request through a few simple steps. Passengers can initiate a refund claim by calling the LGI call centre at 1800-266-5844 or sending an email request at travel@libertyinsurance.In. Passengers can also do the same through initiation link on SpiceJet's website.
To claim the refund fee, customers who hold a policy, would be redirected to LGI website. The claim will be processed within 48 hours of getting the complete documents and transferred to customer's bank account.
The insurance cover offered by Liberty General Insurance Ltd. would be valid for a single passenger for a single flight booking and cannot be added through reservations or 'Manage My Booking' or any other booking mode. A single customer can file a claim for all other passengers in the same PNR and in case of multiple policies, customer will have to file claim for each policy. The insurance is non-transferable.
SpiceJet has been innovating constantly to enhance customer experience while offering a safe and comfortable journey. It introduced a COVID insurance cover including tests, medication and consultations upon testing positive for COVID-19. The airline has introduced SpiceJet Extra seat which allows passengers the option to book two or more seats to make their travel more comfortable and hassle-free. SpiceJet's 24x7 automated customer service agent, Ms Pepper was recently made available on WhatsApp in addition to its website and mobile app to help customers resolve their queries in a blink.
About Liberty General Insurance
Liberty General Insurance Ltd. (LGI) is a joint venture between Liberty Citystate holdings PTE Ltd—a group company of Liberty Mutual Insurance Group, a diversified global insurer with over 900 offices across the world, headquartered in the U.S. —Enam Securities, and Diamond Dealtrade. LGI commenced operations in 2013 with the aim of providing comprehensive retail, commercial and industrial insurance solutions. The company has an employee strength of 1100+ with presence across 100+ locations in 29 states and UT. Its partner network consists of about 5100+ hospitals and more than 4300 auto service centres. The company offers health and personal accident insurance, car and two-wheeler insurance, employee compensation insurance, commercial insurance, fire and engineering insurance, marine insurance and other miscellaneous insurance products in India.