Covid-19: Singapore Airlines and SilkAir Flight Schedules in July and August 2020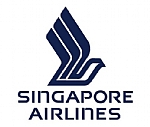 10 July, 2020
Singapore Airlines (SIA) and SilkAir have increased the frequency of selected services in their passenger network in July and August 2020. With this, the SIA Group airlines (SIA, SilkAir and Scoot) will operate approximately 6% and 7% of the original scheduled capacity in July and August 2020 respectively.

Please click on the links below for the SIA and SilkAir flight schedules.
All flights are subject to regulatory approvals. Please note that these schedules are subject to changes.
All Singapore Airlines' aircraft are equipped with High Efficiency Particulate Air (HEPA) filters. Click on image to watch to find out how they help to keep cabin air clean.