Cyprus Airways receives the award for the Best New Entrant Performance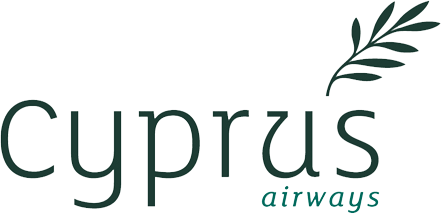 8 March, 2020
Cyprus Airways was awarded as the Best New Entrant Performance at the Athens International Airport (AIA), as a recognition of its successful performance in 2019 in regard to its flights to and from Athens. The airline received the award during the 20th Airline Marketing Workshop organized by the AIA.
Mr. George Mavrocostas, Chief Operations Officer of Cyprus Airways expressed his satisfaction pointing out that this award confirms the airline's successful path in the past three years, as well as its strategy for gradual and steady growth. "I would like to thank the Athens International Airport for this honor and of course for the excellent collaboration. Athens is a key destination for Cypriot travelers, and as a Cypriot air carrier, our aim is to continue strengthening and improving Cyprus' connectivity with Athens. For this reason, in 2019, other than our scheduled flights from Larnaka to Athens, we began flights from Pafos airport as well, responding to the increasing demand and our passengers' needs" continued Mr. Mavrocostas.
The Airline Marketing Workshop is organized annually by the Athens International Airport since 2001. Within the framework of the workshop, AIA awards the airlines with the most successful performance during the previous year, based on the increased traffic generated by their flights from and to Athens. Over 200 tourism and aviation professionals attended this year's workshop, that took place in Athens on 27 February 2020, for another "family" meeting between the AIA and the Athens airport community.