Cyprus Airways Signs Interline Agreement with Qatar Airways plus Codeshare Partnership with Blue Air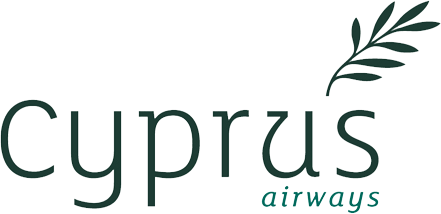 23 December, 2018
Cyprus Airways Announces a partnership with Qatar Airways, the national carrier of the State of Qatar
The agreement, which came into effect this November, will enable Qatar Airways' passengers to travel from Doha to any Cyprus Airways destination via Larnaca. Similarly, Cyprus Airways' passengers will be able to continue their journey from Larnaca to Doha and beyond, to more than 150 destinations, across six continents, with Qatar Airways flights.
"We are very excited about this agreement. Our partnership with Qatar Airways is a pillar of Cyprus Airways' strategy to diversify our services with the aim of offering our passengers more travel opportunities and to establish Cyprus as a "hub", stated Natalia Popova, Chief Commercial Officer of Cyprus Airways.
Qatar Airways Group Chief Executive, His Excellency Mr. Akbar Al Baker said: "As one of our key gateways to the Eastern Mediterranean islands, Larnaca is a significant part of the Qatar Airways network.
"We are delighted to partner with Cyprus Airways to provide a greater choice of travel opportunities to passengers travelling through Doha and Larnaca."
Cyprus Airways, became recently a full member of IATA. The membership will enable the company to collaborate with other international member airlines for codeshare and interline agreements, and provide a seamless travel experience through an extended global network to travellers to and from Cyprus.
Cyprus Airways and Romanian carrier Blue Air Enter into a codeshare partnership
From the 3rd of December 2018, Cyprus Airways' customers will be able to fly from Larnaca to London Luton, Athens, Thessaloniki and Bucharest through a codeshare agreement with Blue Air. The agreement will allow Cyprus Airways to sell tickets under its own flight code between Larnaca and above Blue Air operated destinations. Similarly, Blue Air will place its flight code on Cyprus Airways flights to Athens, Thessaloniki, Prague, Tel Aviv and Beirut. Other routes may be added in future.
With this code-share agreement, the two airlines' customers will have the possibility to use more travel options and optimized flight schedules.
"We are delighted to team up with Blue Air. Thanks to this partnership, we can now offer our passengers new travel opportunities. This cooperation is fully aligned with our strategy to expand our network worldwide", stated Natalia Popova, Chief Commercial Officer of Cyprus Airways.
"This is a historic day for Blue Air and the Cypriot market as we begin the start of a prospective cooperation with Cyprus Airways. We are confident that this partnership will deliver massive benefits for our passengers, as our mutual goal is to unite families and friends. Additionally, our cooperation with Cyprus Airways will allow us to expand the travel options for our guests while keeping fares low at the highest quality standard.", stated Tudor Constantinescu, Chief Commercial Officer of Blue Air.