EL AL offers a Business Lounge at JFK International Airport - New York

25 October, 2021
EL AL offers a business lounge at JFK Airport, operated by Plaza Premium Group. The upscale reception space is located in Terminal 4 and opens to travelers Monday, October 18th, 2021.
EL AL's Business Lounge offering is characterized by a luxurious design and offers a calming and relaxing atmosphere. Travelers will enjoy comfortable seating areas, Wi-Fi, phone and device charging stations, newspapers and magazines, shower facilities, flight information, luggage storage service and more. In addition, guests will enjoy in-lounge dining served to the table ('A-La-Carte'), from a delicious and varied menu which includes a variety of gourmet and comforting dishes (including Strictly Kosher dining) and a bar offering premium drinks and cocktails with "on the bar" seating.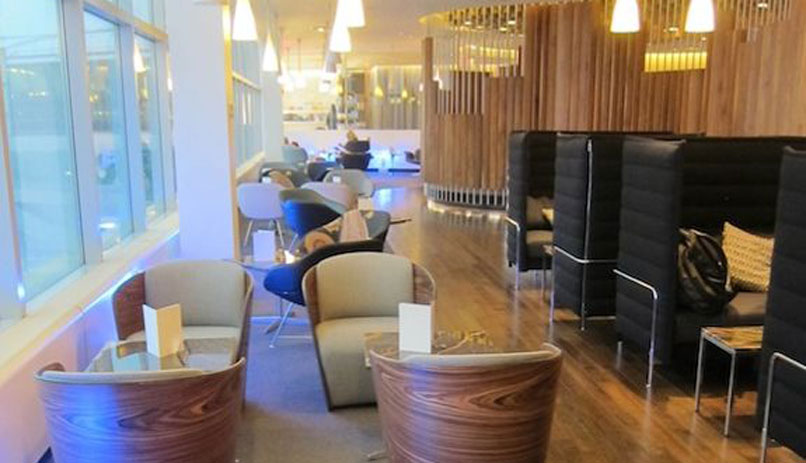 The lounge is located after Security in Concourse A adjacent to gate A4 of Terminal 4 from which EL AL flights depart. The premium lounge will operate in compliance with all Covid-19 regulations, lounge guests are required to wear a mask when not eating or drinking.
The exclusive space is open to those travelling in EL AL's business class, Matmid Frequent Flyer members with a Top-Platinum, Platinum or Gold status, and EL AL passengers who are members of the King David Club.
According to Omry Cohen, V.P. of Business Operations: "We are constantly striving to elevate our passengers' experience. From the moment they purchase a ticket, throughout their check-in and stay at the airport and, of course, during the flight itself, EL AL passengers should have an enjoyable experience. The new business lounge, much like our lounge in Ben Gurion International Airport, will provide exceptional hospitality while responding to the needs of the passengers."