Ethiopian to Launch Flight Services to Istanbul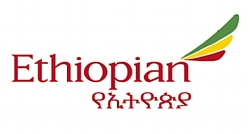 20 March, 2019
Ethiopian Airlines, the largest Aviation Group in Africa and SKYTRAX certified Four Star Global Airline, is pleased to announce that it has finalized all preparations to launch a direct thrice weekly flight to Istanbul, Turkey as of April 1, 2019.
Istanbul is the largest European city and Turkey's historic, industrial and financial capital.
The flight to Istanbul will be dispatched as per the schedule below:
Flight

Number

Frequency

Departure

Airport

Departure time

Arrival

Airport

Arrival

Time

Sub fleet

ET 0720

MON, WED, FRI

ADD

23:05

IST

4:35

ET 738

ET 0721

WED,FRI,SUN

IST

1:10

ADD

6:40

ET 738
Regarding the upcoming services, Group CEO of Ethiopian Airlines, Mr. Tewolde GebreMariam, remarked, "It gives us great pleasure to launch flights to Istanbul, connecting Europe's largest city to the over 60 African destinations we serve, through our hub Addis Ababa. Turkey being one of the fastest growing countries among the emerging economies, availability of seamless connectivity options will facilitate the channeling of investors and enhance business ties between the two regions.
As we forge ahead on the path of growth and success as envisioned in Vision 2025, we will keep opening new routes to all corners of the world bringing Africa ever closer to the rest of the world."
Istanbul marks Ethiopian's 19th destination in Europe. Ethiopian is currently serving 119 international destinations across five continents with young aircraft with average fleet age of five years. It will also bring the number of passenger flights the airline operates to European cities to 57 per week.