Exploring Ireland with Air Transat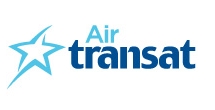 12 August, 2019
For anyone unfamiliar with the Cliffs of Moher, Dingle Peninsula, Giant's Causeway and Ring of Kerry, it's time to set off for the Emerald Isle to discover (or rediscover) these and other natural wonders. Air Transat, recently named the World's Best Leisure Airline at the Skytrax World Airline Awards for a second straight year, makes Ireland and its lush green landscapes accessible to Canadians, with departures from Toronto, Montreal, Vancouver and Calgary. With a cool, humid climate that makes for great hiking conditions, the North Atlantic country is an ideal destination for travel this summer or fall.
Air Transat flies direct to Dublin from Toronto (five times a week) and via connecting flights from Montreal (five times a week), Vancouver (five times a week) and Calgary (four times a week). For the full experience, Transat also offers the Magic of Ireland tour, as well as five packages combining iconic destinations such as Dublin, Galway, Kerry and Belfast.
Breathtaking nature
Rising up 214 metres and stretching along the Atlantic coast for eight kilometres, the majestic Cliffs of Moher tend to leave visitors speechless. Set on the western extremity of the island, the cliffs are a must for any tourist in Ireland, being the country's most popular attraction. Also legendary are the 40,000 basalt columns that dip into the water, better known as the Giant's Causeway, a mysterious approach to the ocean at the northernmost tip of Ireland. These are just a couple of examples of what Mother Nature has created in this land of sinewy roads, sheer rock faces, indigo waters and verdant fields.
Pubs: a gateway to Irish tradition
In the capital's famed Temple Bar area in the east of Ireland, Galway in the west, Belfast in the north and in every city and village in between, pubs are a common sight. At the very heart of everyday life in Ireland, they're a perfect place for locals to socialize. Regulars know that when they order "a pint," they can expect a frothy Guinness, the nation's famous dry stout. And to avoid waiting at a table for service that might never come, visitors would do well to order their drink at the bar. Anyone curious should try the country's oldest pub, the Brazen Head—it opened its doors in 1198.
Of course, Ireland is also a whiskey country; it's been making the triple-distilled spirit from barley and rye for some 1,500 years. Pot still, single malt, single grain or blended, connoisseurs will delight in discovering every nuance in taste and aroma.
Comfort aboard Air Transat
All Europe-bound passengers are in for an unparallelled inflight experience with Air Transat. The cabin comfort, Club Class, free hot meals, personal entertainment system available through individual touch screens or Air Transat's mobile app, Kids Club as well as attentive crew are just some of the reasons why flying with Air Transat is so enjoyable. The airline has partnered with renowned Quebec chef Daniel Vézina to enhance its passengers' culinary experience. The Chef's Menu by Daniel Vézina, which features eight of the chef's signature dishes, is included for all Club Class passengers and available for pre-order for in Economy Class.
Details on Air Transat flights to Dublin – Summer 2019
| | |
| --- | --- |
| | Number of flights during high season |
| From Toronto | 5 direct flights a week |
| From Montreal | 5 flights a week via Toronto |
| From Vancouver | 5 flights a week via Toronto |
| From Calgary | 4 flights a week via Toronto |