Finnair continues its journey towards carbon neutrality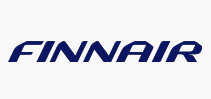 17 March, 2022
Finnair invites its customers to offset their flight emissions with a service that combines Sustainable Aviation Fuel and trusted climate projects.
Through the service, a platform powered by Chooose, Finnair customers can calculate their flight's emissions and seamlessly offset their journey by choosing a mix of sustainable aviation fuels (SAF) and certified offset projects. The pricing varies depending on how the contribution is shared between the two.
"Both Finnair and our customers are keen to reduce the CO2 footprint of air travel, and we want to offer our customers a simple and transparent way to do this," says Eveliina Huurre, SVP Sustainability, Finnair. "Our service combines two important tools, offsets and SAF, which both are needed to reach carbon neutrality in aviation."
The high price and limited availability of sustainable aviation fuels still present challenges for increasing its usage in commercial aviation, and thus stimulating demand and supply is important to drive down the price of SAF and to increase its availability. Meanwhile, offsets continue to be central in reaching carbon neutrality in aviation, and trustworthy offset projects with concrete and verifiable emission cuts are needed.
Finnair's previous offsetting service was discontinued in March, 2020 due to Finnish legislation, which has since then been changed to allow companies to offer CO2 offsetting services to consumers.
Finnair targets to halve the emissions by the end of 2025 and reach carbon neutrality by the end of 2045, and is working systematically towards these targets The toolkit for achieving the CO2 reduction targets is the same as before the pandemic – with the focus on reducing own emissions through aircraft weight reduction, fuel-efficient flying and the use of sustainable aviation fuels and offsetting.