Finnair flies to 70 destinations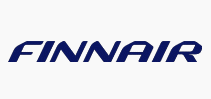 17 June, 2021
Many countries are opening travel as vaccination coverage increases. Finnair has now updated its offering for September-October and for the winter season 2021/2022 (November – March) to meet the needs of its travel-hungry customers. Destinations for autumn and winter include Canary Islands, with flights starting already in September as well as Miami and Thailand in the winter season. Altogether, Finnair flies to some 70 destinations during winter 2021/2022.
"The travel restrictions continue to impact air travel, but many countries are opening for tourism", says Ole Orvér, Chief Commercial Officer at Finnair. "When planning our offering, we have taken into account the favourite destinations and holiday seasons of our customers – for example, we will reopen flights to Miami and offer great connections to Thailand, Southern Europe as well as to Scandinavia."
The Finnish Lapland continues to attract travellers, and in September Finnair offers frequent flights to Kittilä and Ivalo in northern Finland – great destinations to experience the wonderful autumn colours of Lapland. Frequencies to Scandinavia are increased in October when Finnair flies to Oslo and Copenhagen three times per day, making one day business trips smoother.
During the winter season Finnair will fly daily to New York and three times a week to Miami and Los Angeles. Bangkok, Phuket and Krabi will be in the offering for Thailand. Altogether 70 destinations will be operated in the winter season, and Finnair flies to for example Alicante, Malaga and Nice throughout the winter.
As the offering for the late autumn and winter season is updated, adjustments also will occur. Finnair will contact those customers affected directly. Customers can either opt for a full refund or to be rerouted if possible.
"Compared to a normal situation, our traffic program evolves as the travel guidance and restrictions continue to change impacting the demand for our flights", says Ole Orvér. "We try to provide our customers with the most reliable view of winter travel opportunities, but changes to flights are still possible".