Finnair receives Five-Star Global Airline rating from APEX based on customer reviews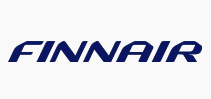 30 September, 2018
Finnair has been awarded a 2019 Five Star Global Airline rating by the Airline Passenger Experience Association (APEX). The airline ratings are based entirely on verified feedback given by passengers.
Only 9% of airlines worldwide received sufficient votes for the prestigious five-star status in 2019. Finnair was one of 470 passenger rated airlines through 31 July of this year. Airline travelers were validated against confirmed itineraries and geo-location on mobile devices. This is the first time Finnair receives a five-star rating from the APEX organization.
"We are proud and grateful of this recognition from our customers," says Piia Karhu, Senior Vice President of Customer Experience at Finnair. "Customer satisfaction is a team effort that is created every day, with every single encounter customers have with us – be it onboard, at the airport, with our call centers or through our digital channels. We have placed a strong focus on providing a personal customer service experience, and we have also rolled out several actions to improve the overall customer experience. It's great to see this is recognized by our customers."
Among the many development activities during this year, Finnair has renewed its business class service concept, introduced new signature menu collaborations with top chefs and renewed its meal service for long-haul economy class. Finnair is currently rolling out the best-in-market internet connectivity to its European Airbus fleet, and its mobile application has been downloaded over a million times.