Focusing on the customer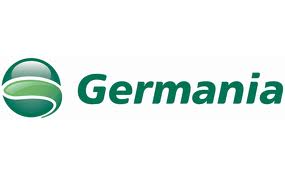 12 July, 2018
In the run-up to the 2018 summer season, Germania has introduced numerous innovations to provide customers with a range of extra services. The green and white airline just published its own smartphone app for iOS and Android which is free to download from the respective app stores. Germania's Sales Director Paul Scodellaro says: "From booking flights while curled up on the sofa to checking in while on the train – with our new app you can enjoy our expanded range of services and we can improve our customer retention. In the future, the app will become an all-in-one tool covering everything you need for your Germania flights. Already we are developing the additional functions needed to make this possible."
The Germania app already offers a range of useful functions – customers can book or make changes to flights, reserve seats, or book special meals. The app also can be used to check in online and to find the latest flight information.
Manage my Booking and other innovations at flygermania.com
Germania passengers now are able to access the Manage my Booking menu option at www.flygermania.com. From this summer on, changes can be made to bookings using this menu option – just like they can on the app – and additional services also will be available, including ordering special meals.
In addition to Manage my Booking, the airline has further streamlined the online booking process on its website: Thanks to the new Pay Later option, customers can reserve tickets for two hours before the bookings take effect.
Germania's Service Center now has longer business hours
Of course, customers also can contact Germania directly. Starting at the beginning of July, the Service Center can be reached from 8:00 a.m. to 9:00 p.m. daily including on weekends and public holidays. During these hours, employees will be available to answer questions by e-mail and over the phone. "Communications with our customers continues to be a priority for us both digitally and through personal contact. This is why we have expanded our staff and are available for even longer every day to meet our customers' needs," says Scodellaro.