From Zeszow to Szczecin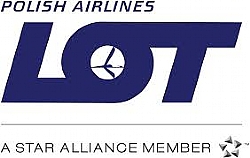 9 July, 2020
LOT to launch its flights on a new domestic Szczecin-Rzeszów route on 16 July. With the new flight it will take less than one hour and thirty minutes to travel the distance between the cities. Summer flights on the Szczecin-Rzeszów route will be operated twice a week by LOT's Bombardier Q400s. It is the fourth direct interregional connection in the Polish airlines' network of connections.
says Krzysztof Moczulski, LOT's Spokesperson and Deputy Director of LOT's Corporate Communications Department.
In the early June 2020 LOT relaunched its regular flights which were suspended due to global COVID-19 pandemic. In the first phase the airlines relaunched a broad range of domestic flights in that way enabling passengers to travel directly from Warsaw to Kraków, Gdańsk, Zielona Góra, Wrocław, Poznań, Szczecin, Rzeszów as well as from Kraków to Gdańsk, from Rzeszów to Gdańsk and from Kraków to Olsztyn. Currently LOT has added another interregional Szczecin-Rzeszów route with two flights per week as part of the following timetable:
LO3517 19:25 – 20:55 SZZ-RZE Monday, Thursday
LO3518 19:25 – 20:55 SZZ-RZE Monday, Thursday
Since 3 July the Polish airlines have been operating direct international flights from regional airports as part of #SummerwithLOT flights campaign and airports in Bydgoszcz, Lublin and Kraków were added to the list of LOT's airports in Poland. In that way LOT now operates flights from 11 regional airports in Poland.
Tickets for the flights on the Rzeszów-Szczecin route are already available starting at PLN 99 for a one-way flight without baggage. LOT's current timetable of flights is valid until 31 August 2020.