Indian Lander Module Chandrayaan-3 has successfully landed on the surface of the Moon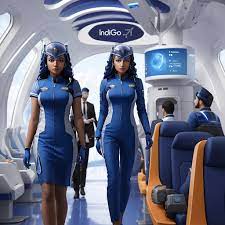 23 August, 2023
It was a historic day for India and Prime Minister Narendra Modi declared August 23 as the National Space Day to commemorate the remarkable achievement of Indian space technologies.
During its mission on the surface, which will last for one lunar day (14 days on Earth), the rover will carry out a number of scientific experiments that are significantly important for understanding of Solar System processes.
Indian national air carrier IndiGo invites us to dream about the future and represents its futuristic promo Imagine The Future with regular direct flights to the Moon.
TAL Aviation is not only dreaming about the future but constantly shaping it together with its strong, exited and driven team supporting the best airlines as General Sales Agent worldwide.
We are proud to be a partner of IndiGo and represent it in Czech Republic, Hungary, Greece, Poland and now in Israel.