June with SkyUp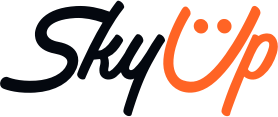 7 July, 2021
Summer is a time to relax, but not for us. In June, SkyUp continued to announce and launch new flights, creating opportunities for our passengers to discover the world and Ukraine. We have also expanded the aircraft fleet and updated the menu to make flights even more comfortable.
Highlights in figures
During June, SkyUp updated its own achievements in number of flights performed for the entire period of the company's activity. We carried out 1,920 flights*, which is 500 flights more than in May, when the previous best result was set. Of these, 1,030 were charter flights, and 870 regular flights. Another 20 are positional flights.
One more all-time high result of June is the largest number of passengers. 294,147 passengers* traveled with SkyUp. The previous time we updated the maximum figure in August 2020 (then we transported 211,886 people), but this time we exceeded last year's result by 38%.
SkyUp charters were used by 183,490 people, and regular flights by 110,657 passengers.
281,038 passengers traveled internationally and 13,109 domestically.
We also transported 54,425 kg of cargo* on passenger flights.
The most popular destinations among SkyUp passengers
In June our passengers chose three destinations more often than the others:
Antalya, Turkey: 50,771 people
Tivat, Montenegro — 16,983 people
Sharm el-Sheikh, Egypt — 15,445 people
Among the regular flights, passengers most often chose:
Batumi, Georgia — 7635 people
Istanbul, Turkey — 7,475 people
Tirana, Albania — 6,215 people
New travel destinations
June has become a month of significant discoveries and announcements. The SkyUp flight map has been added with the following routes:
Greece. From Kyiv you can now fly to Corfu, Rhodes, Heraklion and Thessaloniki. You can also go to Crete from Zaporizhzhia, Kharkiv and Odesa. In addition, SkyUp flies from Odesa to Thessaloniki.
Croatia. From Kyiv you can travel to Dubrovnik, Pula and Split.
Turkey. SkyUp expanded its flight program to this country and added routes to Dalaman from Kyiv and to Bodrum from Lviv.
Saudi Arabia. SkyUp has started Lviv — Al-Qasim — Lviv charter flights. Soon the airline is going to launch other flights from the Persian Gulf countries.
Azerbaijan. In June, we announced Lviv — Baku — Lviv destination, and already on July 4 we performed the first flight.
Uzbekistan. In early June, SkyUp announced a number of flights from Kyiv to Tashkent, which would be operated this summer.
12th aircraft in the SkyUp fleet
SkyUp has expanded its fleet with another Boeing 737-900ER, designed for 215 passengers. The aircraft produced in 2008 has already arrived in Ukraine branded in SkyUp livery. British-made Acro seats are installed on board, providing more space between the rows for comfortable passenger flights, and the wings are equipped with Split Scimitar® winglets for fuel economy and improved aerodynamics. The aircraft received a UR-SQL state registration number.
Celebrate your flight with a new menu
In June, we expanded our onboard menu with seasonal strawberry and peach specialties. Roll and SkyBox with strawberries are available until July 31, and from August 1 to September 30 one can order roll and SkyBox with peach. In addition, Muslim SkyBox can now be selected from the menu. It includes conchiglioni pasta with parmesan and ricotta, spinach, cherry tomatoes and thyme in cheese sauce, zucchini with hummus, yellow and red peppers, mozzarella with herbs, and caramel mousse as a dessert.
Rolls, sandwiches and desserts can be purchased during the flight, however, their number is limited, so in order to get yours for sure, it is better to book in advance. You can do this in your personal account on the skyup.aero website after purchasing tickets or using the Choice of meals option when booking. Be sure to order meals no later than 32 hours before departure.
Giving tickets together with the Bay Food Station
During the three summer months, SkyUp, together with the Bay Food Station, is giving away two tickets for each of the three destinations: Odesa, Tbilisi and Batumi. To participate in the promotion, you just need to fill out a form and wait. On June 30, we have already identified Tbilisi as the first destination and have chosen the first winners. Promotion continues, and we celebrate summer together with SkyUp.