Launch of new snacks on board in partnership with OGOP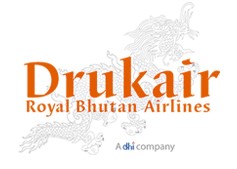 22 February, 2022
To mark the most joyous occasion of the 42nd Birth Anniversary of His Majesty The King, Drukair, Royal Bhutan Airlines announces the launch of new varieties of organic fresh snacks, Roasted Peanuts & Mix Fruit Candy on board in partnership with the OGOP, One Gewog, One Product programme.
The partnership comes as an effort to support and promote Bhutanese products from rural grassroots economies that are made with local wisdom, tradition, and utilization of community resources. The OGOP Programme, under the Queen's Project Office, supports community development and the enhancement of rural livelihoods, by providing assistance in all phases of the production cycle right from sourcing raw materials, product creation and diversification to value chain improvements, package designing, testing, quality assurance, standardization, marketing and sales.
Drukair is happy to play a small part in helping achieve the programme's key objective which is to link authentic quality Bhutanese products to a larger market.