LOT Polish Airlines is a "Trusted Brand" Winner in 2020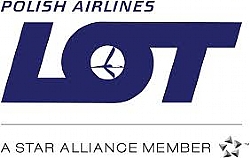 29 April, 2020
he LOT brand name won a prize in the 5th edition of the Trusted Brand survey, in the "Airlines" category - obtaining the highest number of indications. The Polish carrier not only maintained first place, where it has been at the top of the list in this category since the first edition of the Trusted Brand survey (Pol.: Marka Godna Zaufania), but also strengthened its position from a year ago.
The Trusted Brand survey is conducted every year to check the level of trust in business brands. Product and service brands in 25 categories were assessed. The respondents listed a total of 214 brands. LOT Polish Airlines in the "Airlines" category left competitors far behind and won again. In addition, the Polish carrier has strengthened its position compared to the previous year's survey by more than 8 points. Interest in the brand earned 48.7 percent indications.
"LOT Polish Airlines has been part of the international airline family for over 91 years. It is not only a privilege and pleasure, but above all, a responsibility. Confidence in LOT, which has been growing for years, is a source of pride for us and a reward for the efforts of hundreds of dedicated people. Breakthrough situations, such as the current
SARS-CoV-2 pandemic, teach us how trust is important in our lives. Over the years, we have proven and recently proved again, by implementing the #LOTdoDomu repatriation operation, an unprecedented event in Polish aviation history, that you can count on us and that it is possible and worth trusting us", says Katarzyna Piskorz, Member of the Board for Corporate Affairs at LOT Polish Airlines.
The study was conducted by the publisher of the monthly "My Company Polska". The Kantar Polska S.A. research institute was responsible for implementation and development of the study.
"The most important goal of the study was to learn about entrepreneurs' opinions concerning the best brands, products, business-oriented services and meeting with those they trust most. The survey was sent to 20,000 entrepreneurs, including readers, magazine subscribers, and people participating in training sessions and conferences conducted by "My Company Polska" – its management staff, specialists and company owners. We also had them complete the survey through social media, requesting that they name the brands spontaneously, without any suggestions", adds Grzegorz Sadowski, Editor-in-Chief of "My Company Polska".
The results of the study will be published in the May edition of the monthly "My Company Polska" and on markagodnazaufania.pl.