Malaysia Airlines And Singapore Airlines Sign Wide-Ranging Partnership Agreement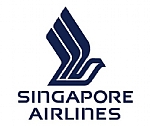 31 October, 2019
Revenue sharing on flights between Singapore and Malaysia, subject to regulatory approval
Significant expansion of regional and long-haul codeshare routes
Malaysia Airlines Berhad (MAB) and Singapore Airlines (SIA) signed a wide-ranging commercial agreement that will significantly strengthen the long-standing partnership between the two airline groups. Subject to regulatory approvals from the relevant competition authorities, the national carriers propose to share revenue on flights between Singapore and Malaysia, expand codeshare routes, and participate in joint marketing activities to develop tourism.

The new agreement also includes SIA's subsidiaries SilkAir and Scoot, as well as Firefly, the sister airline of MAB. It follows the signing of a memorandum of understanding in June 2019, which aimed to provide new customer benefits as well as new business opportunities.

Flights between Singapore and Malaysia will operate under a joint business arrangement. MAB and SIA intend to coordinate flight schedules to provide customers with more flight choices and frequencies for passenger convenience. As part of the agreement, the two airline groups also plan to offer joint fare products, align corporate programmes to enhance the value proposition to customers, and explore tie-ups between their frequent-flyer programmes.

The two airline groups will also expand their codeshare arrangements to include more destinations on each other's networks. Today, the airlines codeshare on flights between Singapore and Kuala Lumpur, Kota Kinabalu, Kuching and Penang.

With the expansion, SIA and SilkAir plan to codeshare on MAB's domestic flights and as such serve a total of 16 destinations1 in Malaysia.

In turn, MAB will progressively codeshare on flights between Singapore and Malaysia, Europe, South Africa and other destinations once necessary approvals are granted. This will be implemented in phases. It represents a significant expansion of the existing codeshare agreement and will provide MAB with more opportunities to expand connectivity to and from Malaysia.

In addition, MAB and SIA have agreed to work on joint marketing activities to boost long-haul tourism to Malaysia and Singapore. Both airlines will also explore the potential development of airpasses, which will enable customers travelling to Malaysia through the Kuala Lumpur and Singapore hubs more choices to visit other parts of the country such as Kuantan, Kuching and Kota Kinabalu on a single ticket. Travellers can expect a seamless experience of convenience and flexibility while enjoying multi-stop itineraries.

"We are very pleased to take our partnership with Malaysia Airlines to a new level. This will be a win-win for both our airline groups, and provide new benefits for our customers. In particular, the expanded scope of our partnership has the potential to provide a significant boost to the tourism industries in both Malaysia and Singapore, as well as the wider Southeast Asia region," said SIA CEO, Mr Goh Choon Phong.
MAB CEO, Captain Izham Ismail said, "We are honoured to collaborate alongside SIA in providing our customers a more competitive product between Malaysia and Singapore and the opportunity to travel to more global destinations. This is in line with Malaysia Airlines' long-term business plan goal of engaging in deep partnerships to extend our reach and presence globally. This partnership is more than a conventional partnership and we believe in the mutual benefits for both airline groups and countries."

Subject to regulatory approvals, the codeshare flights will be progressively made available for sale through the airlines' respective booking channels in key markets around the world.
1Alor Setar, Bintulu, Johor Bahru, Kota Bahru, Kota Kinabalu, Kuala Lumpur, Kuala Terengganu, Kuantan, Kuching, Labuan, Langkawi, Miri, Penang, Sandakan, Sibu, Tawau