Malaysia Airlines Expands IATA Travel Pass Trial to Tokyo and Melbourne Routes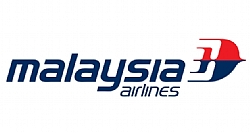 27 May, 2021
Malaysia Airlines is excited to announce that it is extending and expanding its trial of the IATA Travel Pass, conducted on flights out of Kuala Lumpur to Tokyo-Narita and Melbourne. This time, in addition to iOS users, passengers on Android devices will also be able to join the following stage of the trial. This makes Malaysia Airlines among the first airlines in the world to trial the Android application of the IATA Travel Pass. Having completed the first trial on its Kuala-Lumpur-London route on 29 April 2021, the upcoming trial will continue on 30 May 2021 with MH129 along the Kuala Lumpur-Melbourne route, with the rest of the scheduled flights part of the trial following suit after.
Consolidating all the information passengers need to travel in one, simple easy-to-navigate application, while presenting their PCR test results and vaccination status, the application seeks to be the key to reopening international travel safely and securely. The trial of the IATA Travel Pass signals Malaysia Airlines' consummate and continuous efforts to reopen global travel safely and securely, while giving passengers the accessibility to carry out all the necessary preparations in one-easy-to-use application.
According to Group Chief Marketing and Customer Experience Officer of Malaysia Airlines, Lau Yin May, "The extension of the IATA Travel Pass pilot continuing on from our initial flights along the KUL-LHR route seeks to further provide us insights on how we can ensure our passengers have a smooth travel experience, empowering them to travel with the freedom and knowledge to do so with just a few clicks on their smartphone. Malaysia Airlines continues to be committed in ensuring that it remains at the forefront of the industry's push to reopen international travel."
For Malaysia Airlines passengers travelling to Melbourne and Tokyo-Narita in the coming weeks, be sure to check your email for the invitation email to join this historic trial, with exclusive access given to passengers to experience the future of travel early.
To find out more about Malaysia Airlines' consummate commitment to offering passengers a safe and secure travel experience amidst the pandemic, visit https://www.malaysiaairlines.com/hq/en/campaign/fly-with-confidence.html to find out more about all the safety precautions in place, and feel confident enough to book your future travels to Fly Malaysia!