Malaysia Airlines Launches Refreshed Cabin and In-Flight Offerings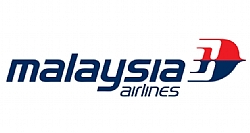 13 August, 2019
Malaysia Airlines has recently refreshed its in-flight offerings. Staying true to its philosophy to place customer satisfaction at the centre of its business, Malaysia Airlines introduces amenity kits, Wi-Fi and upgraded soft furnishings, which rolled out from August 2019 onwards.
The renewed soft furnishings that have been carefully designed to provide better comfort to passengers, displays its corporate blue tone and is inspired by the Malaysian traditional 'songket' motifs of its cabin crew kebaya.
Malaysia Airlines is also the first airline to partner with the luxury brand Aspinal of London to provide travel amenities for its Business Class and Business Suite passengers on selected Airbus A330 and A350 flights.
These new products have been thoughtfully crafted upon running a survey to understand passengers' preference for an amenity kit. The designer kits contain travel essential items from the French PAYOT skin and body range which include Payot's Lip Balm and its luxe Hand and Body Lotion, specially designed to provide customers with the upmost comfort in aircraft conditions.
Meanwhile, the travel kits bag, based on the quintessential Aspinal washbag from their own coveted commercial range, are an essential item for anyone looking to travel in style. Coming in a range of luxe collectible colours, the bags offer plentiful storage and have a chic leather-look, allowing them to also double up as an everyday clutch for the savvy traveler.
Wi-Fi, which was initially launched and made available in the Airbus A350-900, will now be extended to the A330 series aircraft. The carrier aims to have Wi-Fi onboard all its wide aircraft by the middle of 2020.
Malaysia Airlines' Group Chief Marketing and Customer Experience Officer, Lau Yin May said, "Malaysian Hospitality encompasses all aspects of a customer's experience, hence, we are constantly improving our services and products to provide only the best to our passengers and ensure it mirrors the true vision of Malaysian Hospitality."
Alongside these new developments, Malaysia Airlines witnessed an improvement of ten percentage points year-on-year for excellent on-time performance, an increased Net Promoter Score Point of 14 points and a two-percentage point year-on-year increase for customer satisfaction.