Malaysia Airlines Wins Best Customer Experience Award 2021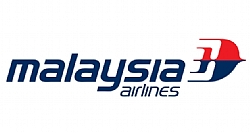 17 December, 2021
Malaysia Airlines emerged as one of the winners of the prestigious Best Customer Experience Awards 2021 by CXP Asia – the first and only regional awards honouring the highest level of customer experience excellence with a key presence in three markets including Malaysia, Thailand and Singapore.
The special award validates the airline's commitment to keeping its customer as the centre of gravity by creating lifelong connections and beautiful memories through every customer journey. This underpins the three pillars of the airline's customer experience proposition – service from the heart, honest communication, and integrity.
The award also reflects Malaysia Airlines' exceptional customer support throughout the COVID-19 pandemic for the past 20 months, where airline personnel worked around the clock to assist customers through a host of customer support platforms.
In addition to this, the national carrier also played an instrumental role in assisting various governments transport their citizens home through the mounting of repatriation flights and flying in the much-needed vaccines for the country in support of the National Vaccination Programme.
This award, which is judged entirely by customers and further endorsed by an independent third party, is a testament to Malaysia Airlines' ability to swiftly adapt to customers' changing needs and pivot towards transforming the MH customer experience.
Group Chief Marketing and Customer Experience of Malaysia Airlines Berhad, Lau Yin May said, "We are so very proud to have won this award and we thank our customers for their continued trust in us. It has been a challenging period for customers and airlines with the uncertainty in travel caused by COVID-19 related restrictions, but we remained steadfast in giving customer the peace of mind with our strong customer support initiatives. The award serves to validate the exemplary efforts of our men and women who work hard and go beyond the call of duty to serve our customers with heartfelt Malaysian Hospitality.
When our flight operations were at a grinding halt challenged by the pandemic, which created many uncertainties, we kept conversations going and connected with our customers to remain at the top of their minds. One of the ways was through focus group sessions and a series of surveys developed in-house for customers called the "MH Ready to Fly Survey" to understand their needs and priorities. This engagement provided much-needed insights for us to respond to customers' evolving travel priorities. I am proud to share that we achieved exceptional performance with our Customer Satisfaction Index (CSI) which was recorded at 84% year-to-date, while our Net Promoter Score (NPS) is hovering at a ground-breaking score of +55. We will continue being receptive to our customers' evolving needs as we step into the new norm together.
We will also continue to focus on our commitment of leveraging on innovation and our people, in driving attributes and features that bring better value and an exceptional customer experience for our guests to travel confidently with us."
As a caring airline, Malaysia Airlines is dedicated to providing a safe, seamless, and hygienic experience for all its customers in line with its Fly Confidently and among measures taken to ease passengers' peace of mind when travelling includes aircraft operations by fully vaccinated pilots and cabin crew, mandatory usage of face masks, frequent aircraft disinfections following guidelines prescribed by the Ministry of Health Malaysia and World Health Organization, and utilization of aircraft HEPA filters that are proven to filter out 99.97 per cent of viruses on board. The effort was recognised by the AirlineRatings as Malaysia Airlines received a 7-star rating for its COVID-19 health and safety measures. Through Travel Safe Alliance Malaysia (TSAM), Malaysia Airlines will further strengthen its safety and health protocols to ensure end-to-end safer travel experience, at the same time positioning Malaysia as a safe destination for leisure and business travellers.
Head on to malaysiaairlines.com or download Malaysia Airlines' App to get the latest information on many more exciting promotions and exclusives and book your next Fly Malaysia experience on Malaysia Airlines today! Customers are encouraged to keep themselves informed of latest SOPs in place by the authorities to ensure their smooth travel.