MATATO Travel Awards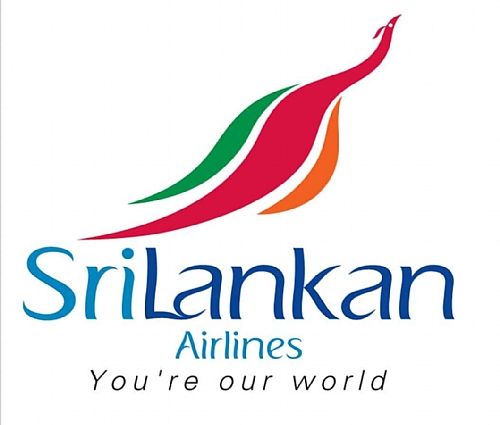 13 January, 2020
SriLankan Airlines, the largest carrier into the Maldives, won the coveted title of 'Leading International Airline of 2019' at the MATATO Travel Awards in the Maldives, polling the most number of votes from the travelling public ahead of many of the world's best reputed airlines.
The Maldives Travel Awards is a product of the Maldives Association of Travel Agents and Tour Operators (MATATO). The 8th edition of the awards had a record number of nominations in all major categories, with 236 nominations in 28 categories representing more than 100 registered travel brands in the Maldives.
In the Leading International Airline of the Year category, SriLankan Airlines successfully competed with last year's winners Singapore Airlines, Emirates Airlines, Etihad Airways and Bangkok Airways. SriLankan won based on a combined total of over 110,000 registered votes that were cast via online, SMS and reviews by travelers. The annual gala awards ceremony at Crossroads Maldives brought together the largest club of travel professionals and executives in the Maldives for an evening of celebrations.
"We are extremely excited to be voted as the Leading International Airline. Regaining this award means a lot as we have strengthened the confidence of our guests. SriLankan just won the World Travel Award Leading Airline to the Indian Ocean for the 4th consecutive year and MATATO Leading International Airline Award is the icing on the cake," said Fawzan Fareid, SriLankan's Country Manager of The Maldives.
Some of the other leading brands voted were Leading Low-Cost Carrier, Leading Local Carrier, Leading International Hotel & Resort Brand, Leading Live-a-Board, Leading Surf Resort, Leading Eco Resort, Leading Family Resort, and Leading Luxury Resort.
"As recipients of this award we were adjudged on many aspects such as on time performance, in-flight services. I convey my appreciation to all the departments that supported us to promote destination Maldives, and to our management for their guided leadership and valued customers for voting and encouraging SriLankan Airlines." said Jayantha Abeysinghe, SriLankan's regional manager Sri Lanka & Indian Ocean.
SriLankan has been consistently winning prestigious accolades, including 'Leading International Airline' in South Asia and 'Leading Airline Passenger Class – Business' award, both for the second consecutive year at the South Asian Travel Awards 2019 (SATA); 'Best Marketing Innovation' award from APEX; two awards at the World Travel Awards 2018 Asia and Australasia; 'Best Full Service Airline in Central & South Asia' at the Future Travel Experience Asia Awards; and 'Innovation in Commercial Airline Cabins' at the In-flight Asia Pacific Awards.
SriLankan has a network serving 130 cities in 58 countries. A member of the prestigious oneworld global airline partnership, SriLankan also connects travelers to over 1,000 cities in 160 countries through its oneworld partner airlines.