New look at Czech Republic: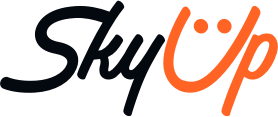 20 January, 2021
SkyUp plans to start Kyiv - Ostrava - Kyiv flights on April 26, 2021.
Now flights are scheduled three times a week: on Mondays, Wednesdays, and Fridays.
Ostrava is an ancient city in the northeast of the country. It has more than 700 years of history, and in the twentieth century, it was even unofficially called the "steel heart of the republic" as a center of metallurgy. However, Ostrava is known not only for its industry: attractive buildings of the city center, which has a status of architectural heritage, festive bar streets and a relaxed atmosphere, an amazing zoo (the second largest in the country), as well as the tallest town hall tower in the Czech Republic, which has outstanding panoramic view of the city. SkyUp passengers will be able to discover all this and much more.
Flights to Ostrava will complement the flights to Brno, Pardubice, and Prague, which SkyUp plans to launch in the spring, and will allow Ukrainians comfortably discover the Czech Republic, explore its history and modernity. Planning a trip with SkyUp is always convenient and safe. Even in case of flight cancellation due to pandemic restrictions, funds in the amount of the full ticket price will be transferred to the passenger's balance in the personal account on our website. We also provided the opportunity to withdraw money from the balance to the card.
In addition, from January 20, 2021, SkyUp increases the weight of hand luggage and updates the rules of its transportation for different rates.
Find interesting destinations and discover the world with SkyUp.