Singapore Airlines And Scoot Awarded Skytrax 5-Star Health And Safety Rating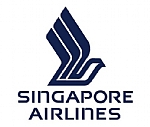 11 August, 2021
Singapore Airlines (SIA) and Scoot, the two passenger airlines within the SIA Group, have been awarded the highest 5-Star rating in the Skytrax Covid-19 Airline Safety Audit. This follows a comprehensive assessment of their health and safety measures for customers and staff across the entire travel journey. Scoot is also the first low-cost carrier in the world to get this 5-Star rating from Skytrax.

Skytrax evaluated over 190 safety and hygiene protocols at SIA and Scoot during the audit. This included cleanliness at the airport and on board flights, social distancing measures, usage of face masks and sanitisers, and other hygiene improvement systems. These were then certified based on a professional and scientific investigation of the airlines' standards.

The Skytrax 5-Star Covid-19 Safety Ratings are the latest recognition of the SIA Group's industry-leading response to the Covid-19 pandemic. SIA and Scoot have implemented wide-ranging measures to enhance customer and staff health and safety, and ensure the highest level of care, across the end-to-end journey. They have also introduced innovative digital solutions to enhance the travel experience, mitigate risks of Covid-19 transmission, and reduce friction for customers.
Mr Lee Lik Hsin, Executive Vice President Commercial, Singapore Airlines, said: "Since the onset of the pandemic, we have reviewed and reinforced health and safety measures in more than 100 touchpoints along the travel journey. This will be an ongoing process, as our priority is to do everything possible to keep our customers and staff safe at all times.

"The 5-Star rating from Skytrax is a welcome recognition of our unwavering commitment to this goal. SIA has long been recognised for our industry-leading products and award-winning customer service. Today, world-class health and safety standards are also an integral part of our brand promise as we gradually rebuild our network and welcome customers back on board our flights."

Mr Campbell Wilson, CEO of Scoot, said: "In addition to value, comfort, convenience, and safety, travellers increasingly seek assurance on airlines' hygiene measures. Since the earliest days of the pandemic, Scoot has made health and safety a priority, strengthening our cleaning and other procedures, and introducing new low- or no-touch self-service options across our touchpoints.
"We are proud to be the first low-cost carrier in the world to be awarded the 5-Star rating by Skytrax. This achievement affirms the commitment and hard work of our employees through this challenging period, and provides our customers with additional reassurance."

Edward Plaisted, CEO of SKYTRAX, said: "We are delighted to confirm that Singapore Airlines and Scoot are providing hygiene and safety standards at the highest levels across the entire passenger experience. Both of the airlines have implemented the most comprehensive Covid-19 safety programme to ensure the well-being of their customers and staff at every point of the journey. It is the very detailed attention to the consistency of this that is a key factor to Scoot and Singapore Airlines achieving this highest 5-Star Covid-19 Airline Safety Rating. Being able to provide such a high level assurance to customers of a safe travel experience, is most important factor in restoring the confidence in air travel."