SkyUp Airlines welcomes its eleventh Boeing 737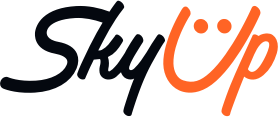 2 March, 2020
On February 28, a new aircraft, the Boeing 737-900ER, arrived at the SkyUp Airlines' hub in Boryspil. In airline's fleet, which now has grown to 11 aircrafts, this is the third plane of such model. This year, the airline's fleet will be expanded with another such aircraft.
Received Boeing 737-900ER is released in 2008 with seating capacity of 215 passengers. It arrived in Ukraine in the air carrier's branded livery and received the state registration number UR-SQK.
Aircraft upgrade
SkyUp continues to invest in upgrading its fleet. The new Boeing 737-900ER is already equipped with Split Scimitar® winglets to save fuel and improve aerodynamics. Also, thin seats by British Acro are installed on board. They provide more free space between the rows so that passengers are more comfortable during the flight.
Start of operation
The new aircraft is ready for operation. The flight program of the plane starts on March 1.
It will operate flights in all directions on the airline's schedule. The first will be a flight to Egypt.
As a quick reminder, SkyUp Airlines fleet consists of medium-range aircrafts:
two Boeing 737-700 NG;
six Boeing 737-800 NG;
three Boeing 737-900 ER.