SkyUp expands its flight program to Istanbul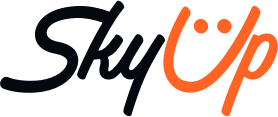 4 November, 2020
SkyUp Airlines is expanding its international program from regions. Flights to Istanbul from Lviv and Odesa will start from December 18, 2020. Flights are scheduled on Mondays and Fridays. The plane arrives at the new Istanbul airport.
In addition, SkyUp provides an opportunity to book CityBreak to Istanbul with a flight from Lviv or Odesa. CityBreak is a smart vacation for those who value their time and want to get the most comfort even during a short trip. More details in a special section of the airline official website.
The combination of history and modernity, the dynamics of a big city and calm feeling of antiquity make Istanbul an interesting destination at any time of the year. From ancient buildings that amaze with their scale to architectural masterpieces of the present; from cozy cafes to huge shopping and entertainment centers, there is everything for travelers.
What are the entry rules?
Turkey allowed Ukrainians to enter from 1 July without PCR testing and self-isolation. According to information from the State Border Guard Service of Ukraine, traveling to Turkey requires the following documents:
passport of a citizen of Ukraine for traveling abroad or a passport of Ukraine as an ID-card;
a health insurance policy that covers the costs of treating Covid-19 in Turkey. It can be purchased online, from a tour operator or at the airport in Turkey.
In case of Covid-19 symptoms detection at the airport, a PCR test is carried out free of charge.
To have a comfortable trip and to avoid unnecessary misunderstandings, we recommend that you additionally check the current rules and requirements before departure. Take care of yourself and discover the world with SkyUp.