SriLankan Airlines commences trial of IATA Travel Pass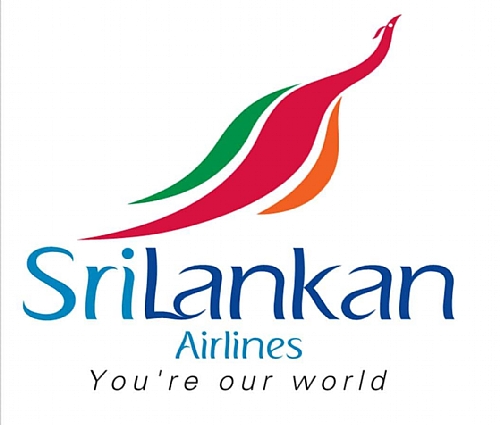 28 September, 2021
SriLankan Airlines is among the airlines leading the way in the South Asian region by trialing the International Air Transport Association (IATA) Travel Pass commencing 01st October 2021 with selected sectors. This marks another initiative of SriLankan Airlines to create a touchless passenger journey in keeping with the airline's vision 'To be Asia's most customer-centric airline'.
The Digital verification process of IATA Travel Pass will add convenience for the passengers with an improved seamless customer experience. Passengers can create a digital ID of their profile comprising of their photo, passport information, and flight details. This innovative solution provides passengers with a safe and contactless journey, thereby offering customers a seamless travel experience on SriLankan Airlines. IATA Travel Pass app is available on Apple's iOS and Android operating systems for download.
SriLankan Airlines Chairman Ashok Pathirage stated, "SriLankan Airlines is proud to be one of the airlines leading the way in the region by adopting timely innovative platforms such as IATA Travel Pass to provide passengers with a seamless travel experience. Passengers can utilize the user-friendly app with data security for a hassle-free travel experience in their journey and airport experience."
The IATA Travel Pass is available for passengers on flights on selected sectors offering reassurance of a one-stop platform for managing Covid-19 travel documentation. Passengers can identify the participating laboratories in relevant countries for taking their pre-departure COVID-19 test. Thereafter, register at the laboratory using the digital ID and flight information in the app. They will be able to view their test results, as well as confirmation status to fly, directly on the app. The "Timatic" registry designated by IATA will provide the back-end information on the Covid-19 tests and entry requirements.
In addition, passengers will need to show their confirmed test status in the app to the check-in staff when departing. In keeping with the current regulatory requirements, passengers would have to carry a physical copy of the certificate as proof. The IATA Travel Pass app includes the functionality to upload vaccination certificates from some countries that can enable the airline to auto check-in passengers based on their status and destination requirements.
Chief Executive Officer of SriLankan Airlines Vipula Gunatilleka said, "As passengers begin their plans to return to their preferred travel destinations, they will be faced with the challenge of accessing regulatory requirements. By participating in the IATA Travel Pass initiative, we aim to restore confidence among travellers. We will keep adding more routes to the list to make it more convenient to our passengers and allow them to make use of the perks that come with the app."
"SriLankan Airlines trial of IATA Travel Pass will help give governments the confidence that digital solutions hold the key to safely re-opening borders and re-connecting people. IATA Travel Pass will help travelers to verify their compliance with COVID-19 requirements using health credentials securely linked to their identity in a digital passport. And this will put SriLankan and its customers in the front line of travel modernization even when this crisis is behind us," said Nick Careen, IATA's Senior Vice President for Operations, Safety and Security.
SriLankan Airlines is progressively working closely with IATA to expand the rollout of the digital travel pass to more cities across SriLankan route network.
SriLankan Airlines Group Head of Information Technology Chamara Perera said, "This marks another key milestone in providing contactless and digital travel solutions with the highest possible standards of health and safety when flying with SriLankan Airlines. Digital verification of medical records integrated with a digital travel identity confirming "OK to Travel" status will surely boost the confidence among our passengers and border control authorities. SriLankan Airlines successfully on boarded relevant health authorities and medical laboratories with IATA Travel Pass to have globally trusted health regulatory sources connected real-time for independent scrutiny covered by global data privacy standards and regulations"
SriLankan Airlines is the first airline in South Asia to be awarded the "Diamond" status by APEX Health Safety powered by SimpliFlying for the airline's efforts in ensuring the highest standards of cleanliness and sanitization across its operations. The Airlines introduced neighbour-free travel on Economy Class, giving passengers the option to physically distance themselves inflight and fly in comfort with more space and privacy.
Following are the selected sectors for this trial period;
· Colombo (CMB) - London (LHR)
· Colombo (CMB) – Melbourne (MEL)
· London (LHR) – Colombo (CMB)
· Melbourne (MEL) – Colombo (CMB)
· Dubai (DXB) – Colombo (CMB)