Tap's first A321neo named after Júlio Pomar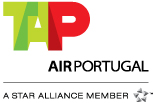 5 September, 2018
TAP has baptised its new A321neo aircraft, the first A321neo of its fleet, Júlio Pomar, in homage to the Portuguese painter and sculptor.
The A321neo Júlio Pomar is the third of 37 aircraft to be delivered to TAP by the end of next year. TAP is going to get 71 new aircraft in all by 2025 to fully renew its fleet with more modern and comfortable aircraft that are technologically advanced and around 15% more efficient in terms of fuel consumption and the reduction of CO2 emissions.
Júlio Pomar (1926-2018) left a multifaceted collection of work, including paintings, sculptures, drawings, engravings and ceramics. It is a real honour to have Júlio Pomar flying with us.
Just like the current fleet, all new aircraft are going to be named after prominent Portuguese personalities from different areas of activity.